"Ah God, help me!"  I'm crying out to God again. I'm communing with God, but it's not exactly a powerful prayer for my personal growth.  God has so much for us, and the New Testament is packed with Biblical prayers for my personal growth.
I want to get this New Year off to a good start, (or even if you're finding this later and need a reset.)  I want to find those prayers and pray them and lay out a good foundation for my spiritual growth.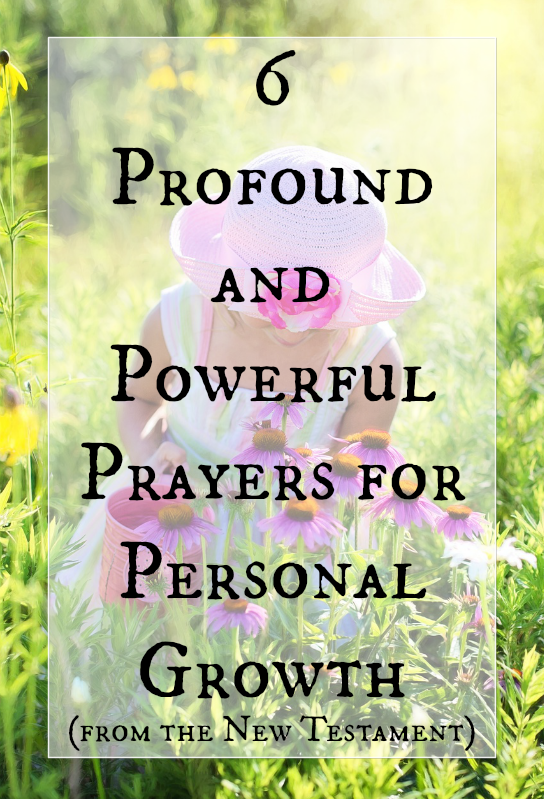 I pray for myself all the time.  I could maybe even be called selfish in this way?   I actually have to remember to pray for my family.    I shoot prayers up to God all day long every day about everything, and then I pray in the Spirit as well, and then this one is absolutely my favourite prayer for when I'm struggling with a situation.
Whether you pray all day or are just looking for a place to begin, the Apostle Paul  laid out at least 6 prayers in the New Testament that dig deep asking for so many spiritual revelations;  and I want them.  I don't want to limit myself when God has so much for me, but sometimes we don't know what to ask for.   Can we be diligent and train ourselves in prayer?   Pray a prayer a week for ourselves and one other?  Imagine our life and their life changed by us praying straight Biblical prayers.
I invite you to join our 6 week prayer challenge, where each week a prayer straight from the Bible will be e-mailed to you.  I've included printables where you can print it to put on your fridge, hang in a frame, and for a few of the prayers, there are even two to a page so you can send one to a friend.  Sign up below to have the first prayer delivered immediately.
(Linking up at Grace and Truth via Arabah Joy)