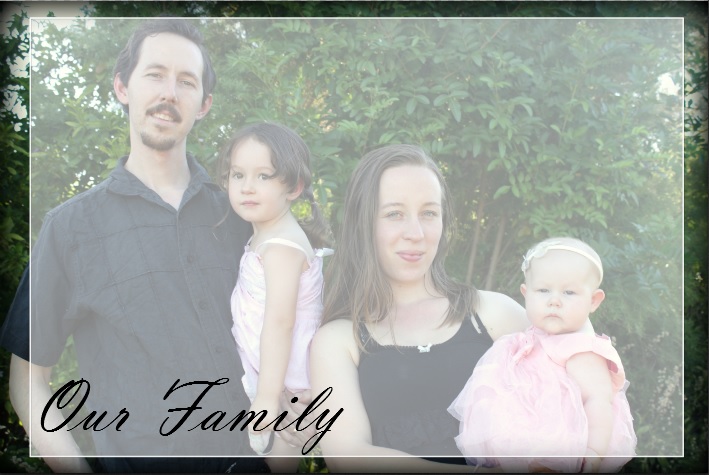 Hi, I'm Elizabeth from sunny QLD in Australia.
I'm a writer from when I was little. I started stories by illustrating just a picture I'd coloured in. But I made mum cry one day when she was trying to teach me. Yes, sit under the desk and cry,  I wouldn't write but somehow she must have convinced me, because then I wouldn't stop. Stories, poems, newsletters, articles and I still don't stop even now, though I sit typing one handed with a baby nestled in my arms.  I write in scrap moments on scrap paper, but once I start it just won't stop coming and it's good and fun.  I write from my life, my journals and the view from my kitchen sink.
I'm a wife of 6 years, and mother of a preschooler, who will start craft projects before breakfast and baby who likes to eat the craft projects.   Over those few years of marriage, beginning with a really fun wedding, based on a Jewish Betrothal, we've had a lot of adventures, and moved house 7 times.  We've served as youth pastors, ministered in the Healing Rooms and with Victorious Ministries Through Christ, both fantastic inner healing ministries, and helped serve as maintenance Mission Builders at the Toowoomba YWAM base.  I've also trained as Crisis Pregnancy Consultant and dance teacher with Living Dance International.
These days, life is a bit quieter on the ministry front, as we focus on good routines and health for our family.   Ministry comes in one on one God appointments as He organises.
I've always been passionate about sharing resources with people to help them grow, even way back when I was a teenager and started my first newsletter 'Lizzy's Library' that I mailed to 50 people with my own pocket money.   These days I'm focusing on resources to nourish the Spirit, Soul and Body, drawing on what I've learnt during my 3 mission trips to Papua New Guinea, and ministering with Victorious Ministries Through Christ and the Healing Rooms
A few things about me . . .

I write and I read voraciously. Reading is my way of relaxing, though some may find that ludicrous. But I don't draw beyond stick figures. If my 3 year old wants something drawn that doesn't look like a basic shape I send her in to see my sister who lives with us.
I dance but I don't play an instrument, unless you count the tambourine? (Do you wanna see a video of that time we  put Psalm 91 to action?) Mostly I don't sing but, worship leading was great because under the anointing is the only time I sing in tune, or so my husband informs me.
I grow herbs well but I've never managed the whole big vege garden, homesteading thing. My compost thus far has turned into slime, and I'm rather glad that the lease on our house expressly forbade pets, including a goldfish.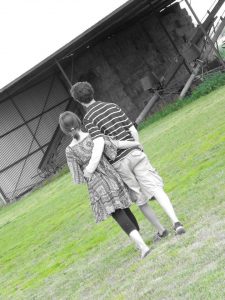 I can think six months in advance and organise a calendar in my head but it takes me about 5 trips going anywhere to remember how to get there and please don't throw in any new routes or diversions.
I love chai tea but chai lattes are full of sugar and I rather think I've tipped more of them down the drain than I've finished.
I seriously need help when it comes to style, whether that's my wardrobe or house decorating.  I call my style country eclectic, at which my younger sister just groans.