I was having one of those days yesterday.  Miss 2 was being deliberately naughty at gymnastics and continued in that streak when we got home.  Tipping water on the beds, throwing cups on the floor, even after her sleep which usually fixes her attitude.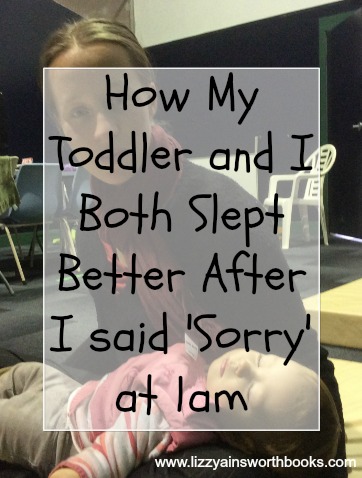 If you need some Mama wisdom, I invite you to read Erin Odom's 'The Woven Heart – Essays for Moms on Love, Life  and Loss'.  She cheers us on in our journey, but lets us peek inside hers.  She gently challenges us to love, and not judge the mum who does it differently from our own opinionated, steadfast view on life, and to reach out to the neighbour just across the street, as well as the orphan across the seas.
And it's precisely the real, that draws us back to these mum books again.  That I'm not the only one who dresses my child, or sits at the table feeding her when she should be able to do it herself.  I'm not the only one sitting up with a child with colic who won't settle to a normal routine, and amidst all my friends serving up kale soup for dinner, I'm not the only one who'll be cracking open a can of beans.  Trust me, if I served up kale soup for dinner, my husband would likely walk out the door to the takeaway shop, it's been known to happen.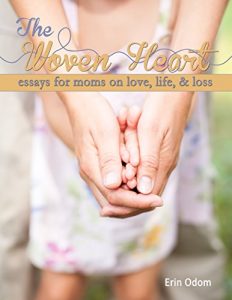 Erin asks deep questions about life, love and loss, questions that don't always have answers, those ones that we ask each other coffee, drawing out the wisdom of another through the stories they share.   Sometimes that is precisely where the answers are found, in the stories of another, and we can look at a situation from another angle.
The stories here are captivating and real, snacks for the soul.  I read them both in snippets and sat up late devouring them, because I had found a virtual friend, and yet while that may be true, the challenge resonated to focus on the friendships and relationships I have here, in my town, across the street, and in my home.