"Good night,"  Mum flicked off the light, but us three girls, beds in a row were already captivated by the stories playing on our big cd player.  Nevermind that we'd heard them a dozen times before, this was the stuff that played us to sleep each night, and imparted truth.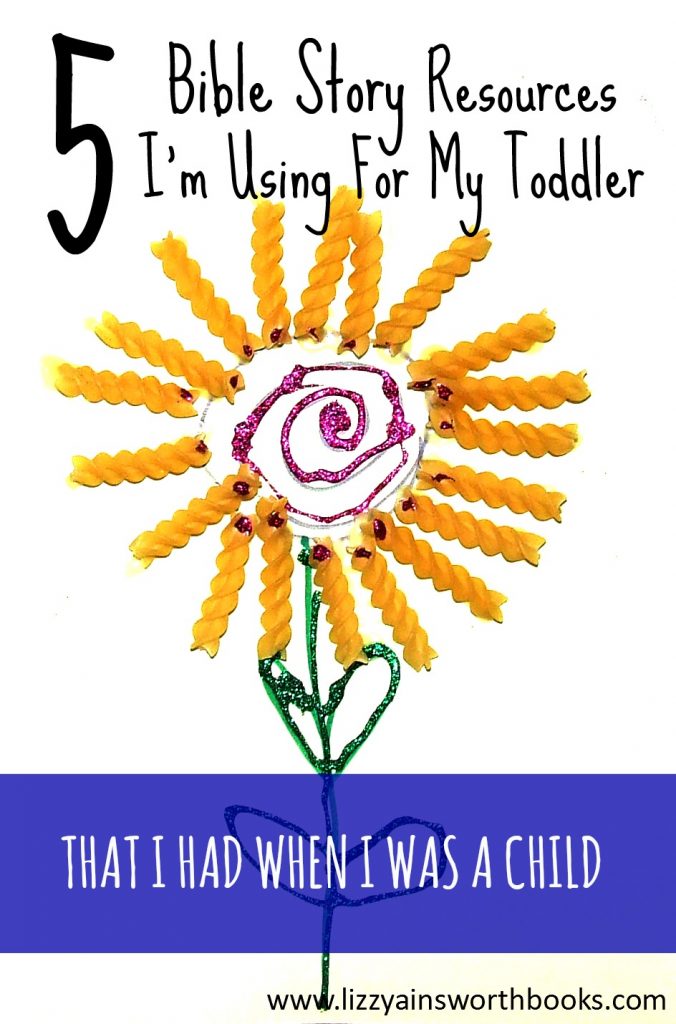 First it was the Treasure Chest Bible Stories, on cassette mind you,  then various versions of dramatized Bible stories, and the last one I remember listening to in our shared bedroom before we finally graduated to our own rooms, was Mr Henry's Wild and Wacky Bible Stories.   (Frank Peretti)
These days I'm a Mummy, with two little girls and a husband tucked up in my room, (own rooms are overrated anyway), and I've been hunting down some of my childhood favourites for them to listen to.  Although audio Bible story sets can sometimes use a bit of poetic licence, I remember this making me hungrier to find out the truth and dig deeper, so I'm sharing 5 Bible Resources I'm using with my toddler, that I remember from a child and then a couple of newer ones I've found more recently.
Of course nothing substitutes for the pure Word of God which I read to her, and we are also working on memorising Scriptures.
Me Too Bible Stories
These are simple Bible stories that I remember us having as small children.  I'd found a few in op shops lately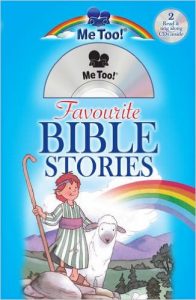 which sent me on a hunt to find more online.  This set is fantastic with ten of the stories included, along with a read-along, dramatized cd.  My 3 year old really likes listening to these and she has actually memorised and can say word for word the entire Jonah story.    I've also discovered you can buy the audio versions of these stories on iTunes.
Psalty the Singing Song book
Psalty was a blue singing song book, and another tape/cd series that we listened to at night time and in the car. His praise songs were interspersed with lessons on character and Bible truths.   You can still buy his cds and/or watch on you tube.
My husband says that Psalty made a huge impact on his life by differentiating for him between worship and just singing songs, and obviously he still remembers that.
The songs from Psalty are used as base in the Living Dance International junior ballet curriculum and the creator Beth Bluett deBaudistel regularly has parents complimenting her on the values she is instilling in these young children through this music.
So while Psalty is an oldie, in my books it's still a goody and the same goes for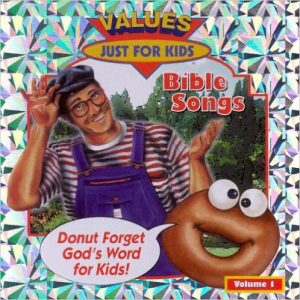 Yes, it's very 90s but there have been times in my life where I've been fighting depression and the songs that the Donut Man has sung are so Word based that they have helped me to really focus my mind on God and breakthrough.    You can buy his videos, or watch shortened versions on YouTube.
Is our very own Australian children's singer/song writer putting tons of Scripture to music.  He started out on Play School in the 90s and then launched his own cds, which he's still writing.  I sang on stage with him when I was 8 and just a few weeks ago I took my two girls to one of his concerts; and yes, Miss 3 remembers his songs.   Almost every Aussie kid who has been to Sunday School will have learnt one of his Scripture memory songs.
Can I just say I really didn't get into Vegie Tales until I was actually a teenager and met my husband.  We just thought singing donuts were better.  I haven't gone out my way to buy these dvds, I've just found them at op shops, and we might keep it this way, as there seems to be a lot of poetic licence taken with these Bible stories, and even more so in the newer ones.
One set by the same creator that we all love is "What's in the Bible With Buck Denver".  I honestly thought that Miss 3 would be too young to understand the dvd but she loves it and actually so do my husband and 22 year old sister, who said it would have really helped her as a child to understand theology.
For slightly older children (primary age)  the Hanna-Barbera Stories of the Bible, and Mr Henry Wild and Wacky Bible Stories are some more of my favourites.
My husband works a late shift so he and the baby sleep in until after 8am most mornings so I take Miss 3 out into the kitchen for breakfast and I've been trying to read the Bible while we eat and also colour in and talk about a page from her Beginner's Bible colouring book, which a friend just gave her for her birthday.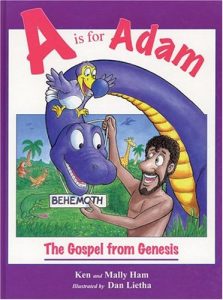 This is one of three educational things we are trying to do each day; Bible story time, the alphabet and counting.  One more resource I just remembered that combines the alphabet with the Bible is book we had as children that I recently found in an op-shop: A is for Adam.  The story of Genesis, ugly bits and all in a rhyming picture book with extra colouring pages.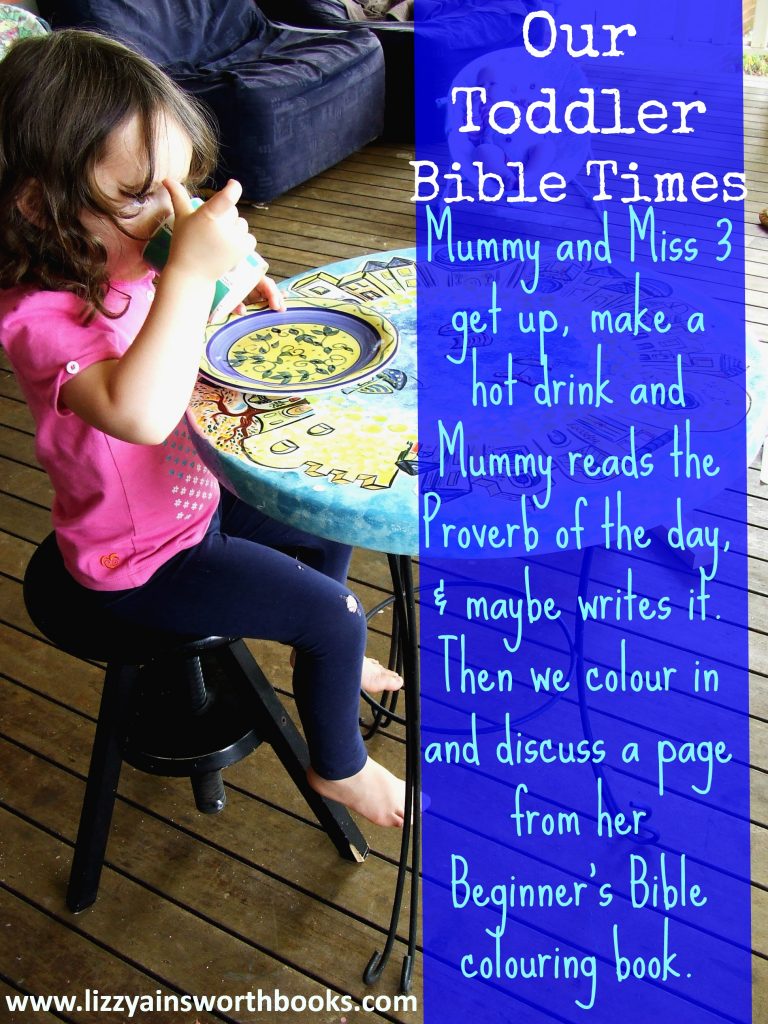 I really want to cement in her little mind this year the true reason for Christmas, as thanks to Peppa Pig, she's rather convinced its all about Father Christmas.    So I'm excited as Christmas draws near to start reading to her from Ann Voskamp's Advent book, Unwrapping the Greatest Gift.  This book seems to tie in Old Testament prophecies to the Christmas story, which I'm eager to refresh for myself.
I'm also p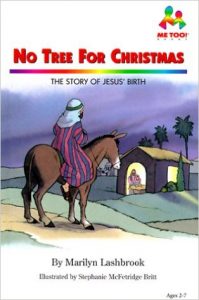 lanning to read No Tree For Christmas, part of the Me Too series,  probably more suited to her age group, and I'm contemplating getting the Christmas dvd from the Buck Denver series.
What are you favourite Bible Story resources and what are you planning to read with your children as Christmas draws near?