Recently I posted a book review on a beautiful book I read, 'No Greater Love', and then I had the bright idea, to e-mail the co-author Candy Chand, and ask her for an interview.  She said yes!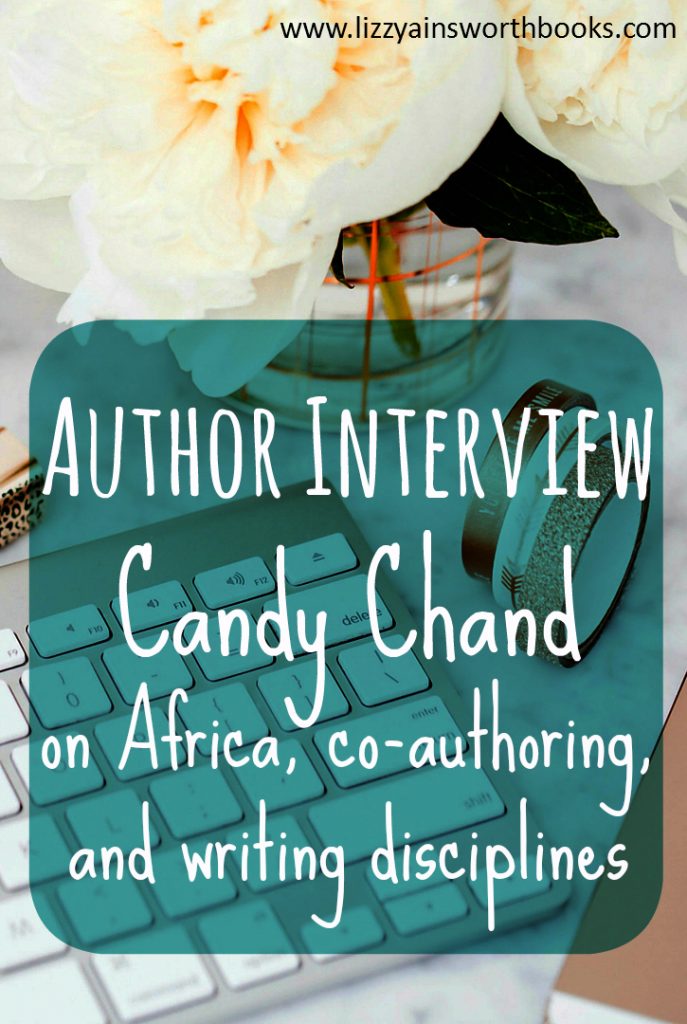 Thank you Candy for your time, I read Levi's book and I was inspired by his story, but obviously there are two names on the book, and yours is one of them, so as much as it's his story, you had a part to play.  So I was wondering . . .
How did you get involved in this project?
I read a short article, in the local paper, about Levi selling everything and moving his family to Ethiopia to rescue children. I contacted him, via email, to tell him I admired his compassion. We stayed in touch off and on for several months.
What was the most challenging part of this project for you?
Actually, it wasn't challenging at all. I know I should  probably say something was difficult,  but the truth is:  writing this manuscript with Levi was an incredibly smooth process. He's a gifted writer, with an amazing story to share, and our personalities meshed well together.
Were you and Levi in contact a lot during this project, and how did you find working with another author?
Yes, we emailed back and forth , chapter by chapter. Now and then, he'd call me by Skype.  This was my second book (out of 7) that I've coauthored. Both were positive co-authoring experiences. It can be tricky, but I've been fortunate.  We worked well together.
Did you ever get to travel to Africa and see the places and meet the people in this story?
I did not travel to Africa. However, Levi and I (along with his family) have met when he visited California. I also met another key person in the story, Stephanie, (now a good friend) who adopted the first rescued child, Bale.
Before writing this book, did you have a particular interest in Africa?
Honestly, I didn't . But there's no way to work on a book like this one, or read it for that matter, and not get sucked into Levi's passion. It's an amazing story and adventure.
I believe you have written a number of other books, and I'd love you to tell us about them, have you ever co-authored before?
Yes, my second book, Ashley's Garden, was coauthored many years ago. It was also a memoir.
What is the biggest difference in authoring on your own and co-authoring?
Well, there's a huge difference. When writing my own books, I only need to please myself and my editor. Of course, I need to please readers too, but that's months or years down the line. When coauthoring a book with another writer, cooperation is huge–especially when, as in this case, it's a memoir. It's vital to remember, it's the other author's personal story. It's about his life. When differences occurred, I was well aware, he needed to make the final call. Always.
How did your writing career begin, and also how did you first get published?
I began writing in 1995. I sold my first book about 2 years later. (although it was not my first manuscript) . It came out in 2000. So, although it seemed like forever, that is relatively fast by writing/publishing standards.
How do you write?  Do you have a routine, an office, or just on the loungeroom floor?
When I'm working on a project, I try to devote about 3 days a week, 4 hours a day. However, when I'm in the final countdown to submission, I work around 6 days per week , 5 hours a day–give or take. 
 I work on a laptop on the dining room table. Nothing fancy, really.
Are you currently working on any projects?
Yes, a holiday pay-it forward novella and a memoir.
Do you have a favourite author, and is there any particular book that has really inspired you lately?
I prefer nonfiction, so for that my favorite author is Anne Lamott. For fiction, J.D. Salinger.  Both are brilliant in their own way.
What is the best tip in life that you have ever been given, and what is your best tip for a young writer like me?
The best writing tip I've been given is  to persevere.
And for aspiring writers, I'd advise the same thing: Yes, it's about talent. Yes it's about discipline. But honestly, a writer has to be able to handle rejection (trust me, it will come. A lot) If writing is your natural gift, (if not, find out what your gift is and develop that instead. The world doesn't need more bad manuscripts) then work hard and never give up.   It will happen!