It's pretty easy to feel overwhelmed at times, especially in the current political climate, can't see your way to pay the bills or maybe you are going through a health challenge or dealing with an emotional challenge that only you know about.  And you just flat . out. feel overwhelmed.
I've noticed a status on facebook . . . for one minute I felt good, and then everything crashed in on me. . .
And I immediately thought, she doesn't even have any weapons to fight back with, a rock to stand on, a shield to hold up.
I want to share 5 Psalms for When you Feel Overwhelmed,  5 Psalms that God has personally led me and some of the keys hidden within them.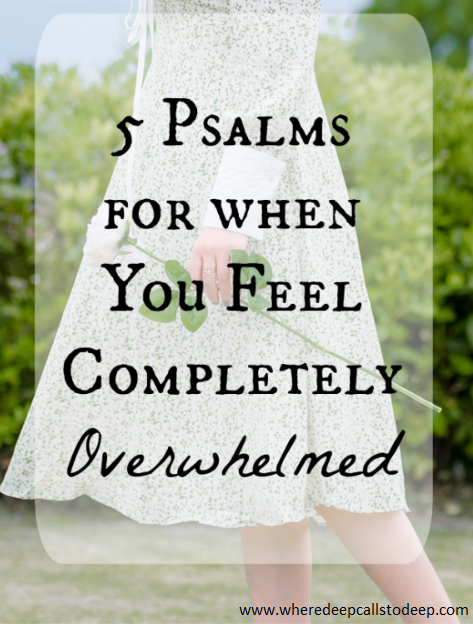 Psalm 143 in the NKJV really sums up feelings of complete and utter despair with circumstances to match.
Hear my prayer, O Lord,
Give ear to my supplications!
In Your faithfulness answer me,
And in Your righteousness.
2 Do not enter into judgment with Your servant,
For in Your sight no one living is righteous.
3 For the enemy has persecuted my soul;
He has crushed my life to the ground;
He has made me dwell in [a]darkness,
Like those who have long been dead.
4 Therefore my spirit is overwhelmed within me;
My heart within me is distressed.
5 I remember the days of old;
I meditate on all Your works;
I [b]muse on the work of Your hands.
6 I spread out my hands to You;
My soul longs for You like a thirsty land. Selah
7 Answer me speedily, O Lord;
My spirit fails!
Do not hide Your face from me,
Lest I [c]be like those who [d]go down into the pit.
8 Cause me to hear Your lovingkindness in the morning,
For in You do I trust;
Cause me to know the way in which I should walk,
For I lift up my soul to You.
9 Deliver me, O Lord, from my enemies;
[e]In You I take shelter.
10 Teach me to do Your will,
For You are my God;
Your Spirit is good.
Lead me in the land of uprightness.
11 Revive me, O Lord, for Your name's sake!
For Your righteousness' sake bring my soul out of trouble.
12 In Your mercy cut[f] off my enemies,
And destroy all those who afflict my soul;
For I am Your servant.
There are a few keys in this Psalm . . . a few ways that we can be active participants in God moving, we meditate on the days of old, the ways that He has moved for us in the past, either completely miraculously or to us through other people.   And we hear His lovingkindness in the morning.  I find it so helpful to listen to stories of God's love and kindness to others, and even just this helps to restore my soul.  This YouTube video by Nikki Weller, a woman who was healed of life threatening fybra mialgia when she was 17 is called Healing for a Disappointed Heart and you can hear God's love through her voice as she shares stories of God's faithfulness and Scriptures.
The Bible says that faith works by love and so it's always helpful to remember how loved we are.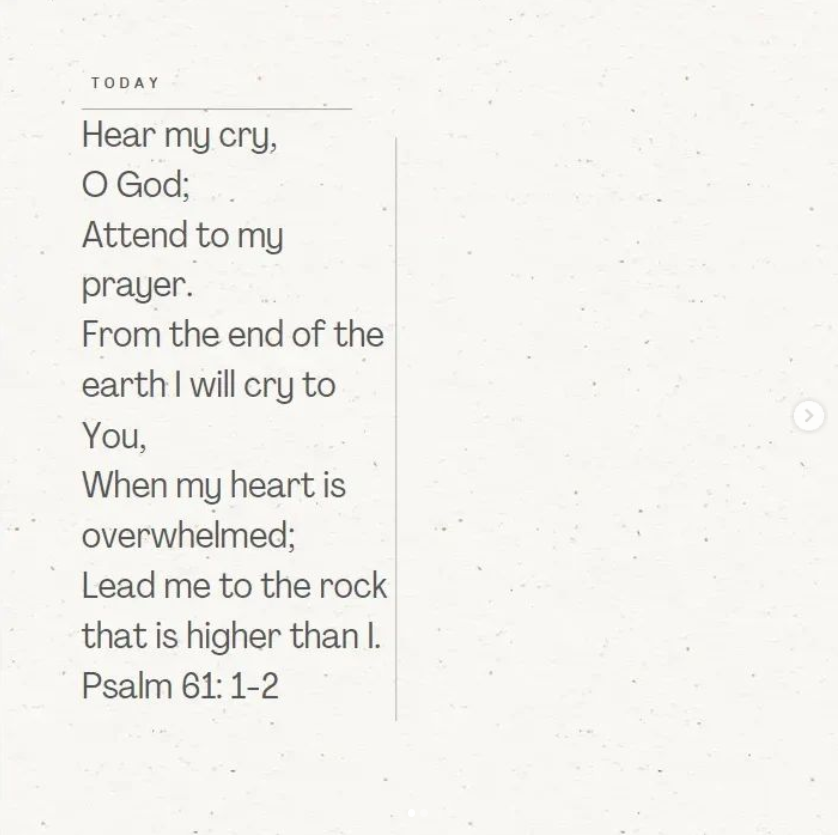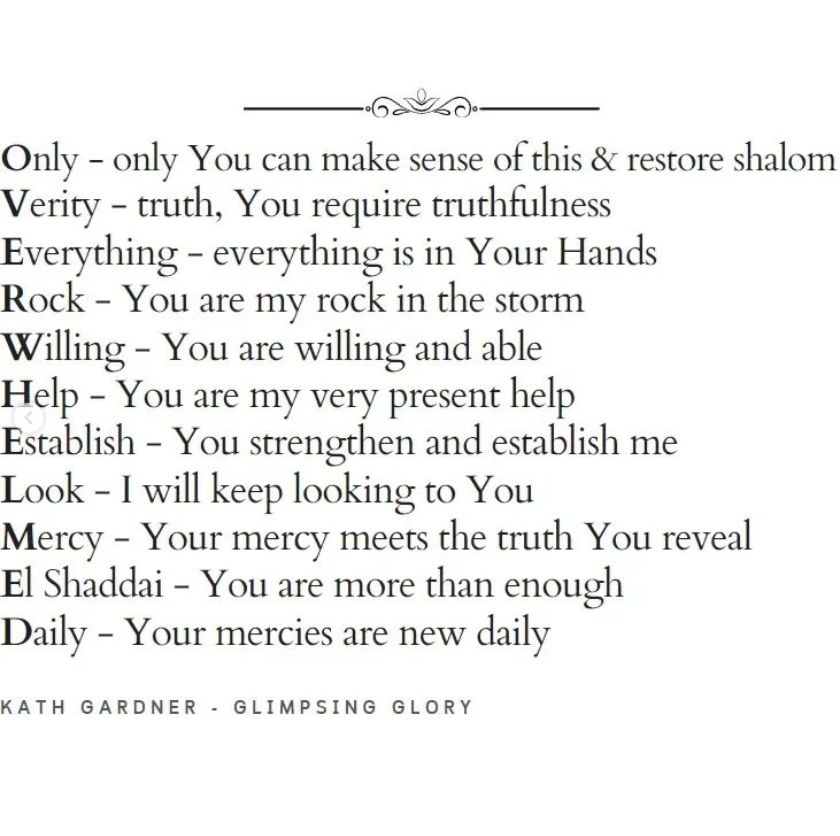 This acrostic was made by Mum over at Glimpsingglory.blogspot.com and she has collected her own bunch of Truths to Hang Onto When Overwhelmed. 
You restore my soul . . . in Psalm 23, the picture came to me of a rose that had been totally crushed and God restoring it, the petals smoothing, floating back up to their life source, so beautiful that you wouldn't know the past devastation.
I love this song by Rick Pino . . . You Restore Everything
A couple of my friends lately have shared with me some issues they dealt with in the past but you wouldn't know, because that is how much God has restored that area of their life. We look at that verse in Psalm 23 and it's like all right all ready, hurry up and restore my soul, not even realising sometimes the areas He already has and is right now working on.
But for those things that need restoration now, these are the Psalms I've been sitting in…
Psalm 138:3 In the day when I cried thou answeredst me, and strengthenedst me with strength in my soul. . . v 7 Though I walk in the midst of trouble, thou wilt revive me: thou shalt stretch forth thine hand against the wrath of mine enemies, and thy right hand shall save me.
You revive me . . . breathe fresh life into me,
Psalm 142:3 When my spirit [b]was overwhelmed within me,
Then You knew my path.
In the way in which I walk
David complains to God . . . but His ultimate confession is:
V5 I cried out to You, O LORD:
I said, "You are my refuge,
My portion in the land of the living.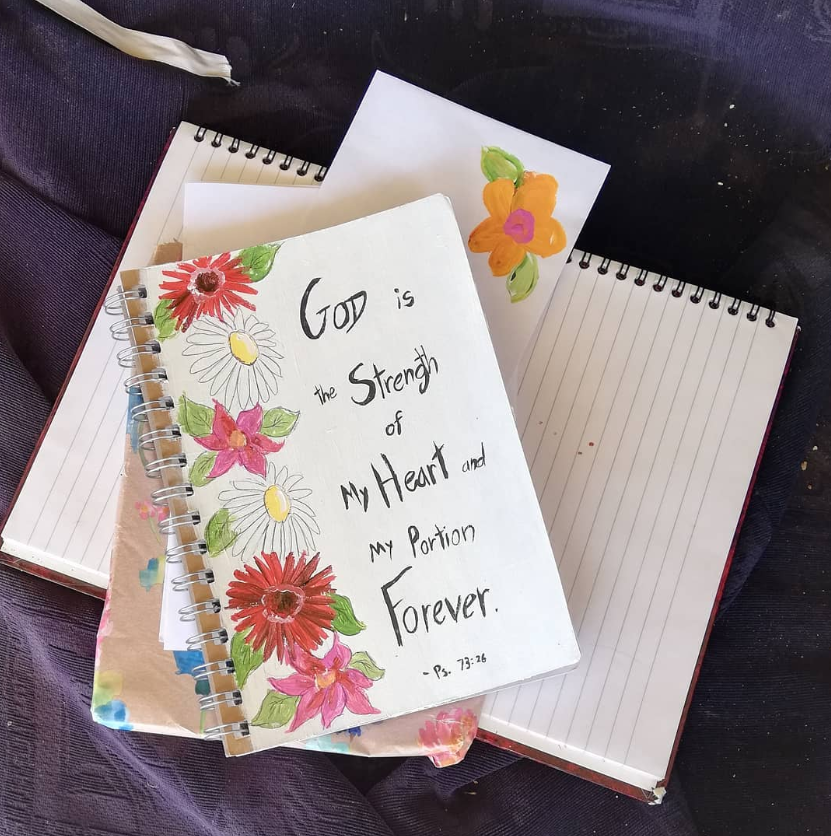 It must be our confession. In other words, we need to speak out that God is and will be our deliverance, to bring us from the place of complaint to deliverance. Declaring the works of God and Who He is lifts our eyes, gets us to the place of being able to receive . . .it's why so often God commanded the Israelites to have a praise party in the presence of their enemies.
It ends with,
v7 Bring my soul out of prison,
That I may praise Your name;
The righteous shall surround me,
For You shall deal bountifully with me."
The Israelites didn't know that God could split a sea, they had no reference point for it. Yes, He had done so many other miracles, but they didn't know He could split a sea.  
God tells us is Psalm 103 not to forget His benefits, all the things He wants to be to us.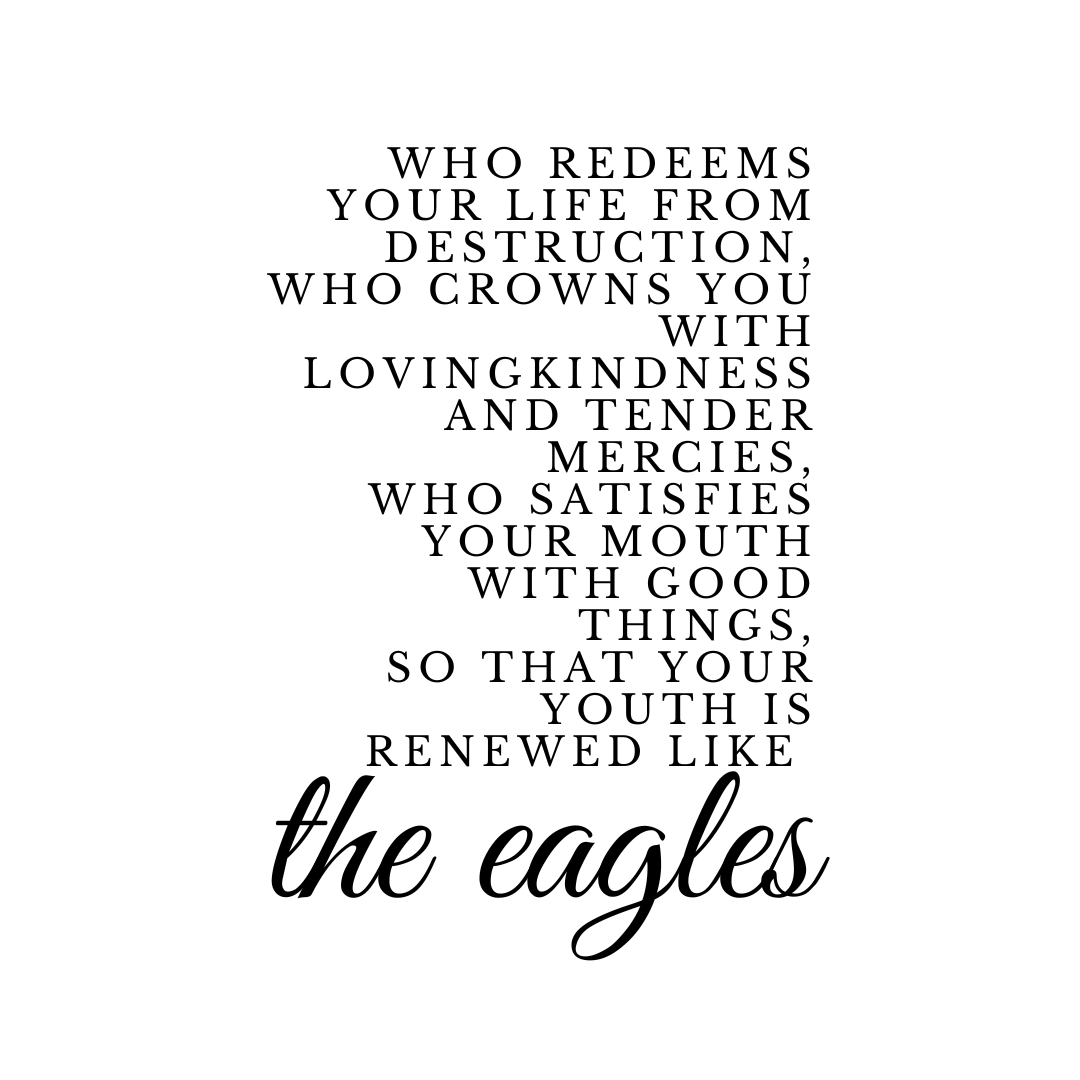 I'm sitting here singing Waymaker,  miracle worker, promise keeper light in the darkness, and sometimes, in fact nearly every time we actually don't know how He's going to do it.   A slow improvement, a sudden miracle, help from a friend, an idea, sudden clarity of mind?
There are so many Psalms about how God is ready to help us with His right hand, I've written a whole study over here.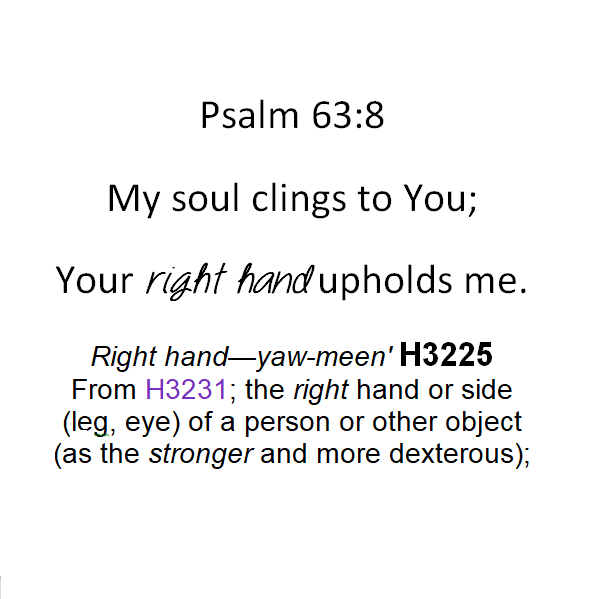 And one more that I will leave you with:
Psalm 3:3
But You, O Lord, are a shield [a]for me,
My glory and the One who lifts up my head.
The Psalms are full of men crying out in complete overwhelm and God providing deliverance, maybe take one a day and slowly read through, see what the keys are that He provides, including remembering His past faithfulness, and opening our mouths and just beginning to speak over our lives what God is saying about us.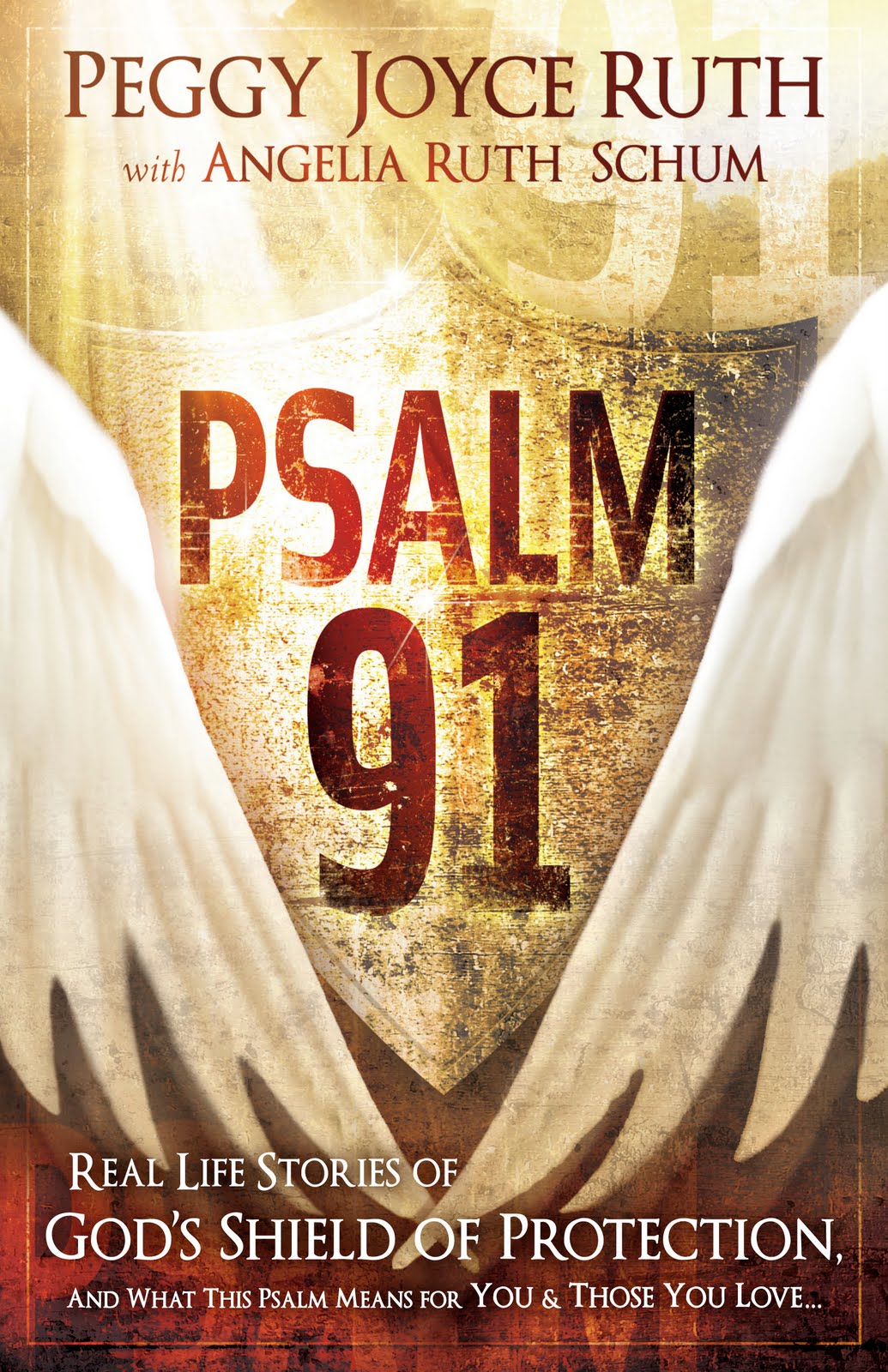 And while we are at it, if you want an easy to read book that really models how to do that, and the results people have had doing this, Psalm 91 is an incredible book that takes each verse chapter by chapter, and shows what happens when we dare to believe that it really means what it says and that God wants to use His Word as a literal shield around our lives, protecting us from danger and harm in all its forms.   Each chapter is only 2-3 pages.  This book shares testimonies of disasters that should have killed many of the people in this book but as they clung to the truths of Psalm 91, 'that no harm shall befall you, no disaster shall come near your tent' and spoke them out in the very midst of their disaster, they were miraculously delivered.  From shark attacks, electrocutions, plane crashes, abductions and more, this thrilling book is full of incredible testimonies.    I was even able to interview the author here on this blog