This photo was taken at a morning tea I hosted to celebrate when I saw my healing manifest.  I went from having my lips tingle and swell every time I ate anything other than meat and a few select vegetables to being able to eat anything.  These are a few keys from my healing testimonies.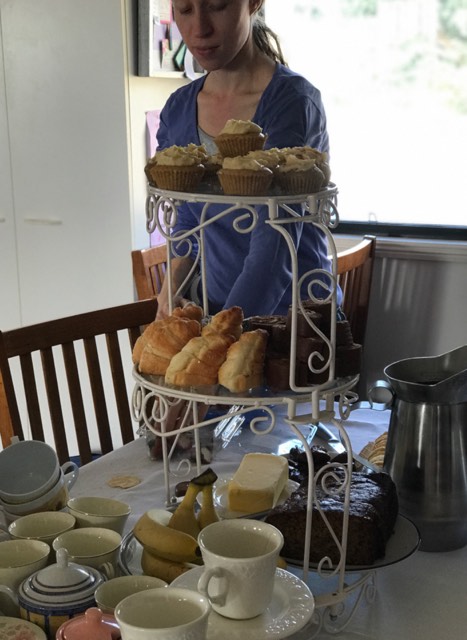 During that time of being sick it was like I mentally placed my dreams on the shelf but then God said to me one day, 'Don't pull up your sprouts of hope,' and a quote I heard from a book The Power of Hope by Dutch Sheets said, 'You don't need to be well to hope, but you do need hope to be well.'
The definition of hope is, a positive expectation of God, a positive imagination for your future, your view if you will.
The picture I've shared reminds me of Psalm 23 where it says, 'You prepare a table for me in the presence of my enemies.'
I used to view it as me surrounded by enemies and the table over there behind the enemies, trying to get to it.
But God actually says He prepares a table for me in the presence of my enemies.
What is this table?
It's His promises to us either in the form of Scripture or possibly prophetic words about our future.  He's saying that as we feast on those it will give us the strength to fight our enemies.  It's almost counter intuitive, we need to get our hopes up before we get to those promises, though we feel like we risk being disappointed.
I heard this phrase in my spirit.
"As you eat the promises of God, they become part of you and begin to manifest."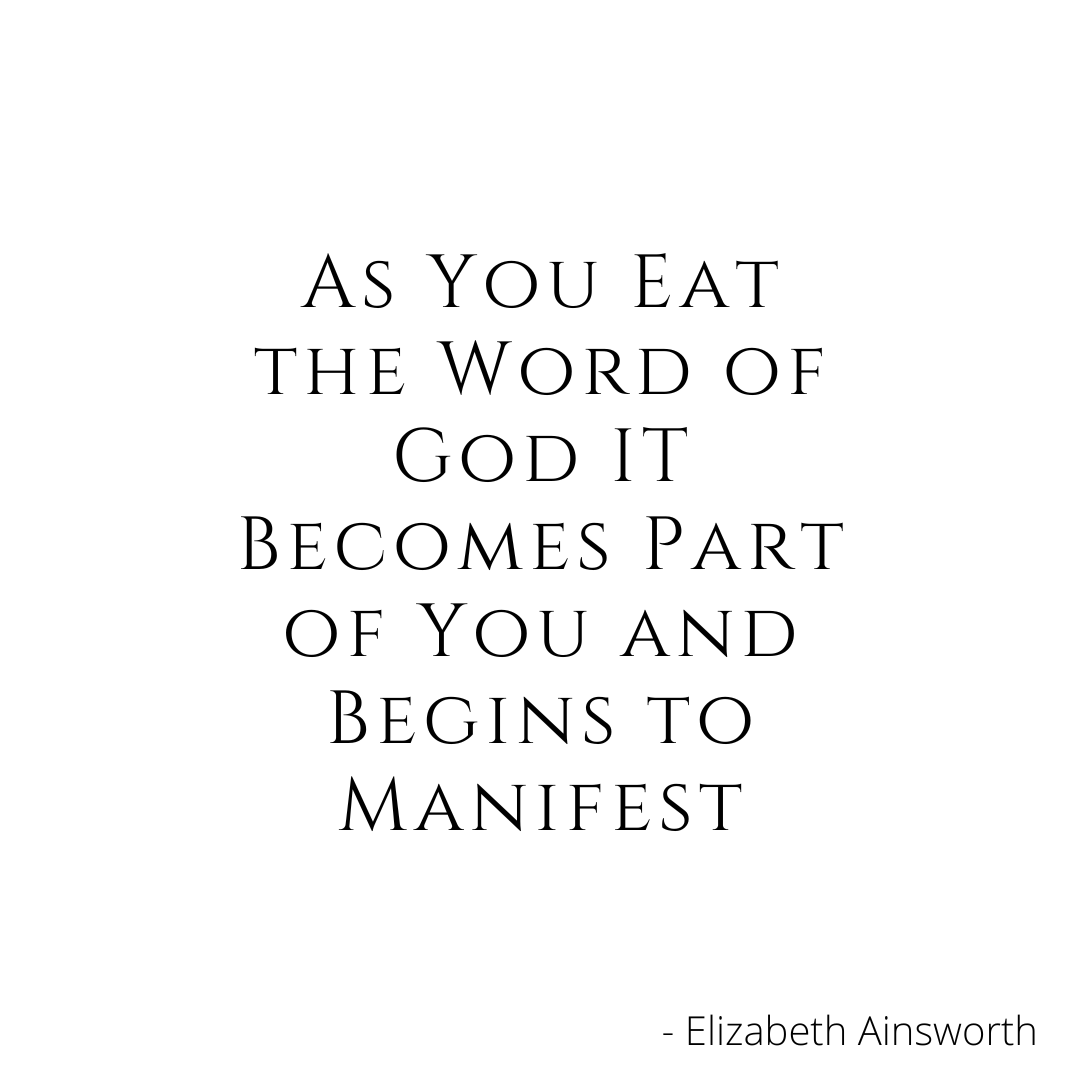 If you ate any natural food it would begin to nourish your body and make you strong, but it might take a little while, to fill out those muscles, to make those bones strong, but of course the food becomes part of you, it can't not.
I actually made a little Sunday School craft to illustrate this:  A picnic mat, cushions, on grass and the food placed on top, a beautiful feast and then had the children paste appropriate Scriptures around it, like from Psalm 91, Psalm 103 like I shared last week, etc.
If you haven't seen your promise manifest yet, just keep eating, eat testimonies of people being healed, eat Scriptures, eat good sound teaching that amplifies the truth that Jesus healed everyone who came to Him.    The Bible says Faith comes by hearing and hearing by the Word, choose to keep hearing.
I've heard so many testimonies over on The Healing Journeys Today YouTube channel of people who just kept choosing to hear despite their overwhelming symptoms and one day the hearing manifested either in symptoms dropping off one by one or completely leaving in one foul swoop.
A beautiful song is You Prepare a Table by Jami Smith
An interesting example of our minds being renewed is in the area of childbirth.  With my first child I'd briefly heard of the concept of Supernatural Childbirth eg, childbirth without pain because we are not under the curse and I'd stood and received no morning sickness, no back pain and prayed away various other things that had tried to come in.   However, we hadn't really marinated in it.
And very early on in the piece I was internally examined for dilation with a speculum.  The thought immediately came into my mind, if they can't even get that thing in there to check, there is no way I can push a baby out, and my labour just stalled for over 12 hours, with horrible back pain and pressure until I was given an epidural and c-section.   I was able however, to stand for a quick recovery, no pain or complications with the scar tissue and no afterbirth pains.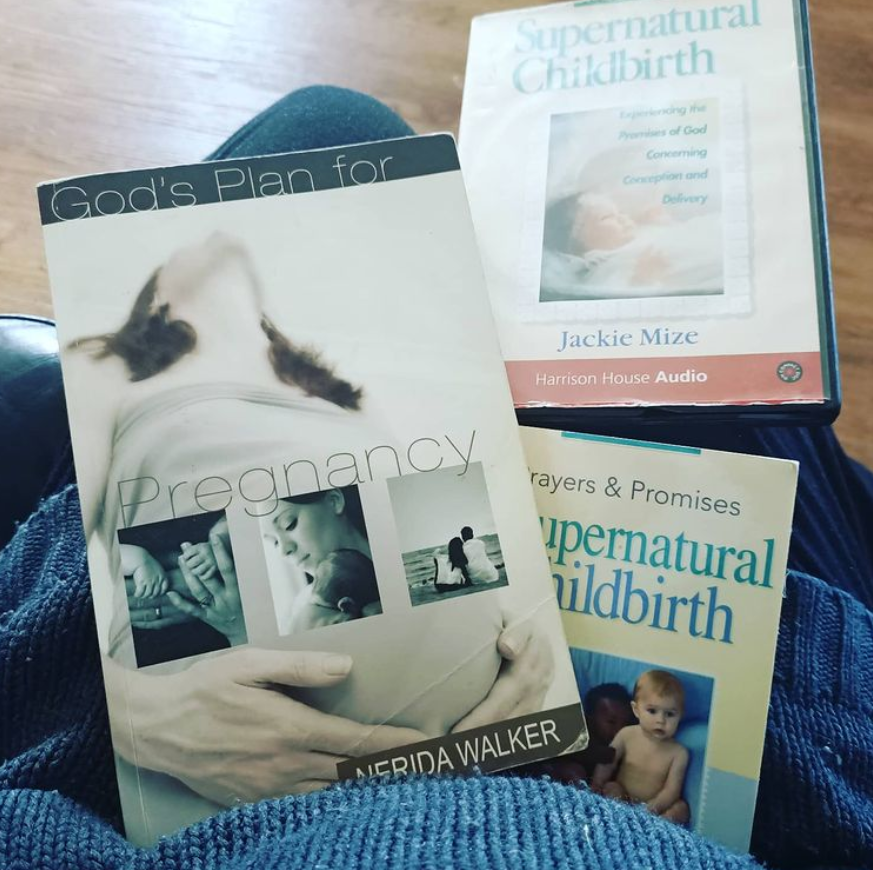 With my second pregnancy my husband and I listened to the book Supernatural Childbirth by Jackie Mize and teachings by Nerida Walker of God's Plan for Pregnancy every night together and by the time it came to give birth, the Drs could check me as many times as they liked without pain because I had marinated in the truth of childbirth not needing to have pain and that we have authority over it.  That's an example of renewing of the mind by rewiring it.    We have to allow God's Word to become bigger than our circumstances.
Many non Christians who have had traumatic births even find that they are able to go on to have a good birth by listening to and watching many positive birth stories during their pregnancies.   You can read about my 3 Supernatural Childbirths here 
However, after my pregnancies, I honestly got pretty slack about consuming the Word of God regarding healing, I mean I had a daily devotional but I wasn't constantly marinating in healing testimonies. When our second daughter turned one, I got bad salmonella, toxic mould poisoning and serious food allergies.    I had not been planting seed to reap a harvest, and I got caught up with the idea that God must be teaching our family a lesson about eating healthier.  2 years later, when I started marinating in the truths that God isn't like that and He wants us well, I immediately and dramatically improved.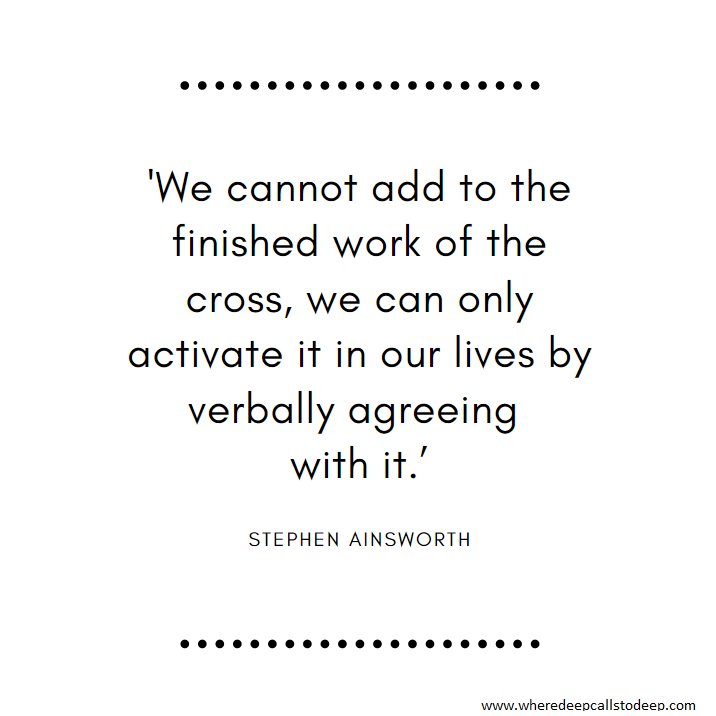 I knew that God wanted me well in the future because He had shown me the names of two of our future children, but I didn't realise it was already done, Jesus had paid for it on the cross, in the same way he had our salvation and all that I needed to do / learn was how much He wanted that for us.  On the Healing Journeys Today Youtube channel many of the  healing testimonies are about healing that quickly manifested once this truth was recognised.
When I was pregnant for the third time I had a chest infection that lasted for three months. People would pray for me, I'd get a bit better, than it would come back, and this cycle went on nearly until the babies due date.  The midwife was very worried as I was barely putting on weight.   Eventually I clicked on this testimony of a lady and her daughter who had severe  life threatening asthma but as they constantly consumed teaching of God's healing power and that God wanted them well, they were able to completely throw away their medications and never had asthma again.   Every time I started coughing uncontrollably I would put this testimony on and within a week the chest infection had completely left.
If you need a harvest, sow a seed, last season's seed will not sustain your future harvest.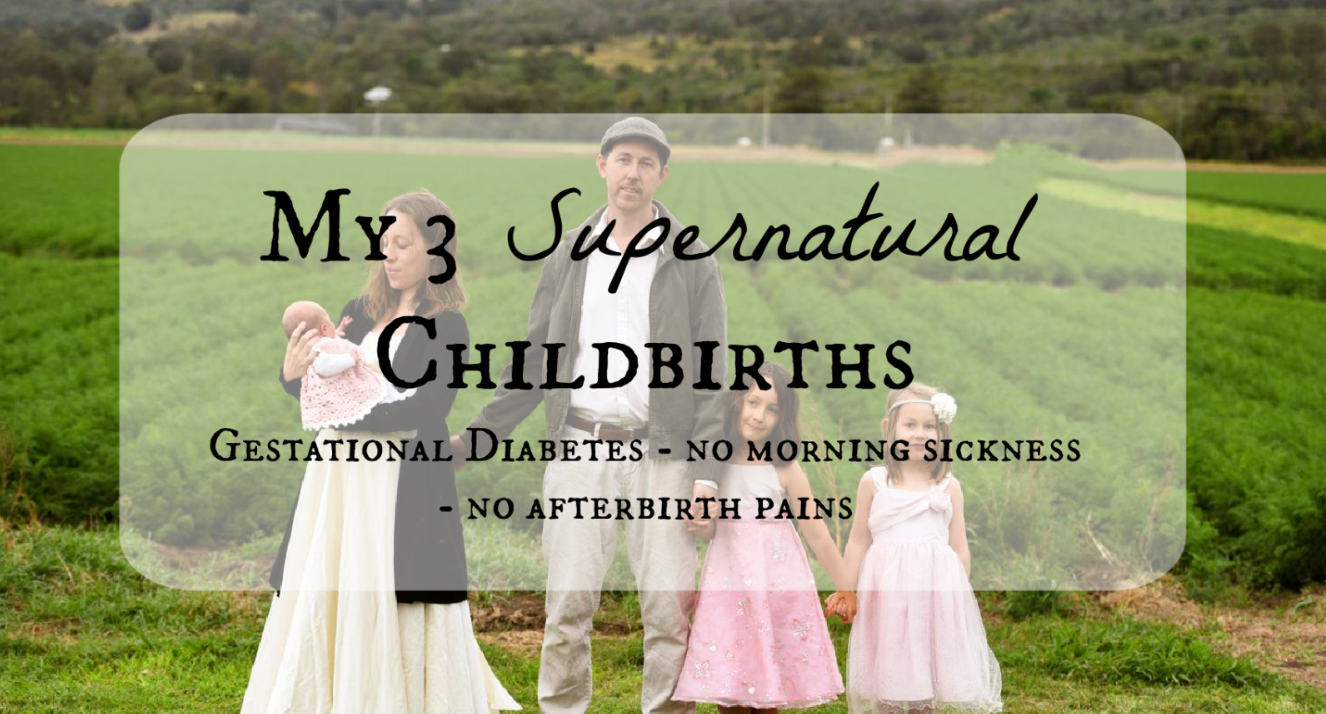 I find that when I am constantly listening to testimonies I can much more quickly combat any sickness that tries to attack my family and I also am constantly building faith to pray over other people and see the miraculous because I am exposing myself to testimonies of God's goodness.
Just this week we saw a stomach ulcer that had kept a father of 6 bed bound for weeks, instantly healed and 3 cases of morning sickness dramatically reduced.
The Word says that we overcome by the blood of the Lamb and the Word of our testimony.   Rev 12:11