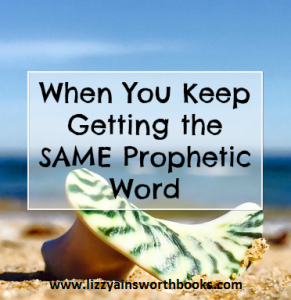 Some days when it is a Friday, the words struggle to come out and I wonder whether it is worth putting fingers to keyboard and pounding out words, but this week when we were asked to write for 5 minutes on the word prompt 'Same', it just poured out.  If you would like to extend your writing skills, there's a whole bunch of us that meet over at Kate Motaung's blog to share.
Go:
We've had the same prophetic words for years, when we were single, when we were dating, courting, engaged, and married.  The same words.  Prophets to the nations, evangelists, apostles of provision.  The same words, different sentences and different faces, all standing before us and proclaiming it, what they see God has said about us.  They've all loaned an ear to hear Him and speak it to us, and we've received it; excitedly, tried to make some of it happen even, and fallen in a heap.
(If you're just plain wondering what is a prophetic word?)
Sometimes what God says doesn't look like what we think, and then sometimes, we overlook the small steps we are taking and then sometimes everything is going in the direct opposite to those words.  Broker than you've ever been, too scared to talk to anyone about God, circling laps in the shopping centre with the local evangelism team, quietly praying  that they'll  do the talking, and a plane ticket is the last thing on your budget.
Good thing I'm learning that we can't do it in our natural ability.   Good thing I'm learning God's Love is the Key to Living in the Miraculous. Good thing I'm learning to circle these things in prayer, because I need to hold on to these prophetic words, they call me to be more than I ever could by myself, and lean hard on God's grace.    Since I've stopped trying to make it all happen and started pressing in deep to God, just unplugged from trying to be busy,  my heart is changing to love, wh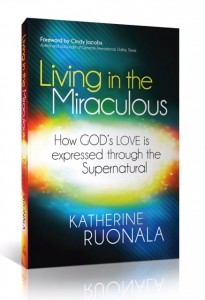 at I couldn't make happen is starting to happen as I read God's love for me, and my favourite places are God's Word, He Loves Me by Wayne Jacobsen,Living in the Miraculous by Katherine Ruonala and Lana Vawser.
p.s. Thanks Suzy Rowe for the photo.  Suzy Rowe is a long time family friend who has served in China as a missionary and first encouraged me that paragraphs were something I should pursue if ever planned to write properly,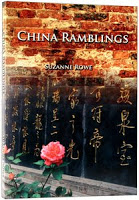 and proof read my entire manuscript on her holiday.  She is also the author of China Ramblings.
Linking up at: