It's a question I struggle with over and over.  My comfort now, or theirs for eternity? It's the Great Commission and my struggle with obedience, and I feel like I've been writing about this for years, and still not led a soul to Christ.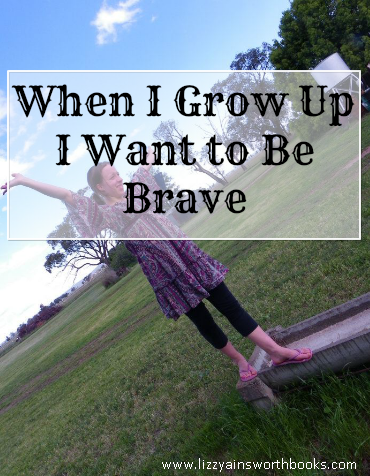 And I wouldn't worry so much except for that prophetic word I've had over and over: you're an evangelist. God calling me out into it, otherwise I'd say I'm shy and quiet and it's not my gift.
When I was young and fiery I used to sing 'Lord I'm stepping out from the comfort zone, letting go of me, holding onto You.'   What is that stops me?  What would propel me on? Obedience? Bravery? Fear of the Lord? Or perfect love?
We teach our children to obey, hopefully on first prompt and yet so often I let the Holy Spirit prompts slide by. I wrote this prayer out to pray with my toddler that I found on this blog, and I've yet to pray it for her, just over and over for myself.
Lord, help me to obey, every day, all the way, all day.
Sometimes I focus so on myself, personality tests, self care, me time, balance and yet in the upside down Kingdom we are called to put others first and as we do our soul buzzes in exaltation. So why is it so hard?
I've been reading this book by nurse Liz Gywn, Amazing Stories of Life After Death, and God challenging her to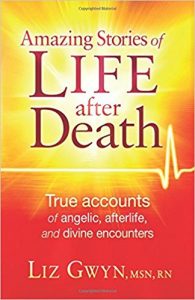 step out, to speak because it's our words that make the difference, and I'm careful with books like these to carefully check them against Scripture because some can be so out there, and I've read others that messed with me badly.
Yet so often I freeze like a deer caught in headlights, it's not comfortable yet it's offering real comfort.
Today I'm writing for Five Minute Friday on the topic of, you guessed it: COMFORT.  These words pouring out of my soul, and I'm also republishing this post from June 2015 because when I grew up, I wanted to run an orphanage and go to dangerous places and do crazy things for God.
I sang various versions of 'I Surrender', and my favourite song was "Centre of My Life" in which one line goes 'I'm stepping out from the comfort zone…"  Have you ever noticed that it gets harder to sing those songs as you get older, or maybe I'm the only one?   Because as you get older you suddenly realise that not only is the surrendering a continual growing of holiness, but the surrendering to do anything God wants could come at any moment and you're not sure if you're really ready to do something crazy anyway?
Because sometimes you're standing somewhere minding your own business and God pops in like crazy and makes a wild suggestion of where He wants you to go or a plan for what He wants you to do, and sometimes God's plans as much as there is the empowering, are hard work.  It's not all thrills and glory to help someone get out of debt, or counsel someone through a marriage, to run a Sunday School where the children bite and barely remember a thing you've taught them and yet you're trusting that one seed you've sown will sprout one day. 
I I've been thinking back lately to my teen years and how fiery I was about saving the world and making sure everyone was doing their bit as well.   In fact I'm fairly sure that I judged other people in our circles for not obeying the call of God on their life, but then how did I, all of 16 know what their call was when I was barely working out my own?  Regardless, it was not my place to decide whether they were or weren't.
So when I grow up, I want to be brave, cause I'm finding those things I wanted to do in my teens are harder now, and my favourite song is 'You Make Me Brave' about the grace God gives for the moment.
I've recently read Bill Hybels, Holy Discontent, and to be honest, when I picked it up I didn't think it was a book for me. Bill challenges readers to ask God to show them the one thing they can't stand in the world that is unjust and then to help them move into that calling.   I'd worked out my life calling, and it was looking good, with just the right amount of adventure, and scant surrender, but I asked anyway, just in case I was missing something.  I always ask crazy things, and my husband wishes I would check with him before I did, but they just come out before I can stop them.
Crazy things that it would nice if someone else trail blazed for, but I've always been a trail blazer, and why should I think that it would stop now?  Trail blazing because I can't stand what I see and I'm a writer so I write and sometimes people listen, because Ann Voskamp is waking up the church to ISIS, and maybe I'm called to wake them up to something else, and God asked me just recently 'If I gave you a platform to write, what would you use it for?' and I knew it was for something wild.
That's why when I grow up, I want to be brave and to step out and do those things that people shake their heads at, and I think that you want to be brave too.  Your brave is not the same as mine, but God knows what that is, your 'Holy Discontent,' and maybe you too are secretly discontent with the status quo, much as you try and love your nice quiet life like mine.
I read in a book recently, Katherine Ruonala's, Living in the Miraculous , how the passions and desires in our hearts are often the very same that God wants to use to stir us up to action, and how we should daydream with God about what the world would like if we stepped into those daydreams, and then to ask for the strategy to live it out.