Right thinking always generates faith – Graham Cooke
Your mind is the garden, your thoughts are the seeds, you can grow flowers or you can grow weeds – author unknown
Our minds lay the tracks on which our lives travel – Barry Bennet
When you recognise your negative thoughts as lies from the enemy it moves you from victim to fighter – Gemma Web
It takes a thought to heal a thought – Joseph Prince… don't just try and ignore a thought, fight it with a thought, eg if you are seeing yourself sick, or dying at a young age from a heart attack like those in your family line, start seeing yourself healed in accordance with God's Word, and being satisfied with a long life as Psalm 91 says.

Our lives move in the direction of our strongest thoughts – Craig Groeschel

What if you thought 10 about yourself that God thinks instead of the 50 the devil is saying – Todd White
Our thoughts are so powerful. I didn't really realise how powerful they were, we know the Scriptures, as a man thinketh in his heart, so is he, and out of the overflow of the heart the mouth speaks, and that we need to guard our heart for out of the heart flows the wellspring of life.
We have to be deliberate about how we think about ourselves.
You see while we cannot stop a bird, a bad thought from flying into our brains, we can stop it from building a nest.
We tear down arguments and every presumption set up against the knowledge of God; and we take captive every thought to make it obedient to Christ. 2 Cor 10:5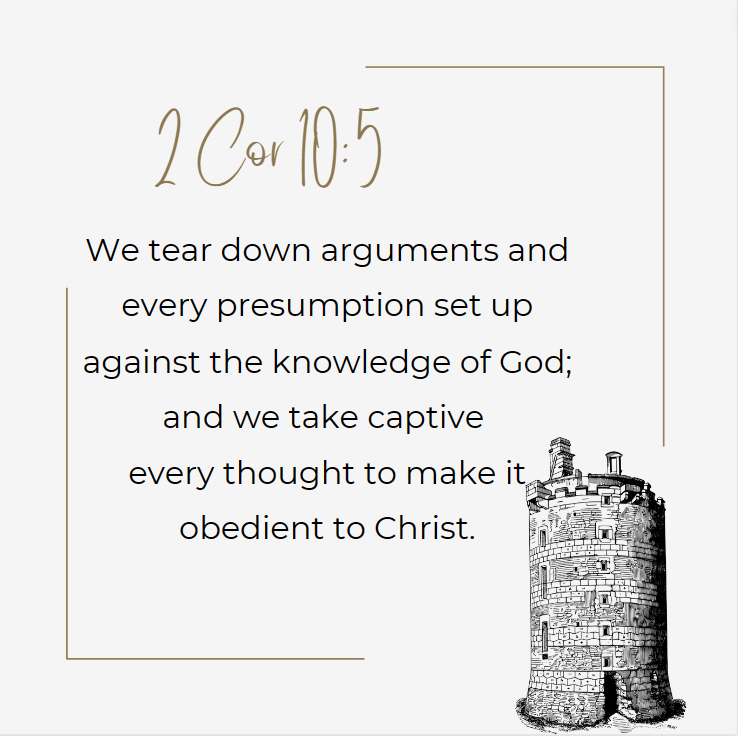 The renewing of our minds transforms our lives. That word is metamorphoo the same words as the supernatural transformation of caterpillar to butterfly.

Just as it is possible to have a stronghold of negative thoughts in our minds built up over time by thinking wrong thoughts, it is possible to have a positive stronghold built up with Scripture over time.
Two brilliant books on this topic are Joseph Prince's, the Power of Right Believing and Margaret Court's Train Your Brain

It seems to be when I'm pregnant that I have stunning examples of how our thoughts effect our lives.
When I was pregnant with our first and in early labour, the contractions were coming every few minutes after my water had broken, and were quite painless and then the nurses checked me to see how dilated I was with a speculum and it was terrible, and I had the thought, if they can't even get that thing in there to check how on earth am I supposed to push this child out. I don't think I understood the dilation process very well but it's like after having that thought, I mentally gave up and the contractions stalled for 12 hours and very little progress was made and that birth ended up in a c-section.
When I was pregnant with my 2nd child I was diagnosed with gestational diabetes. It all felt too overwhelming and I started thinking that this baby would be safer outside me than in even though I was only 22 weeks pregnant. That afternoon I started having knife like pains across my stomach. My husband's midwife aunt thought I should go to the ER, but when my husband came home he asked me what I had been thinking about. I told him and he told me to repent (change my mind) and apologise to the baby and bless her to be safe in there for as long as she needed to be. The pain instantly stopped. (This is not medical advice)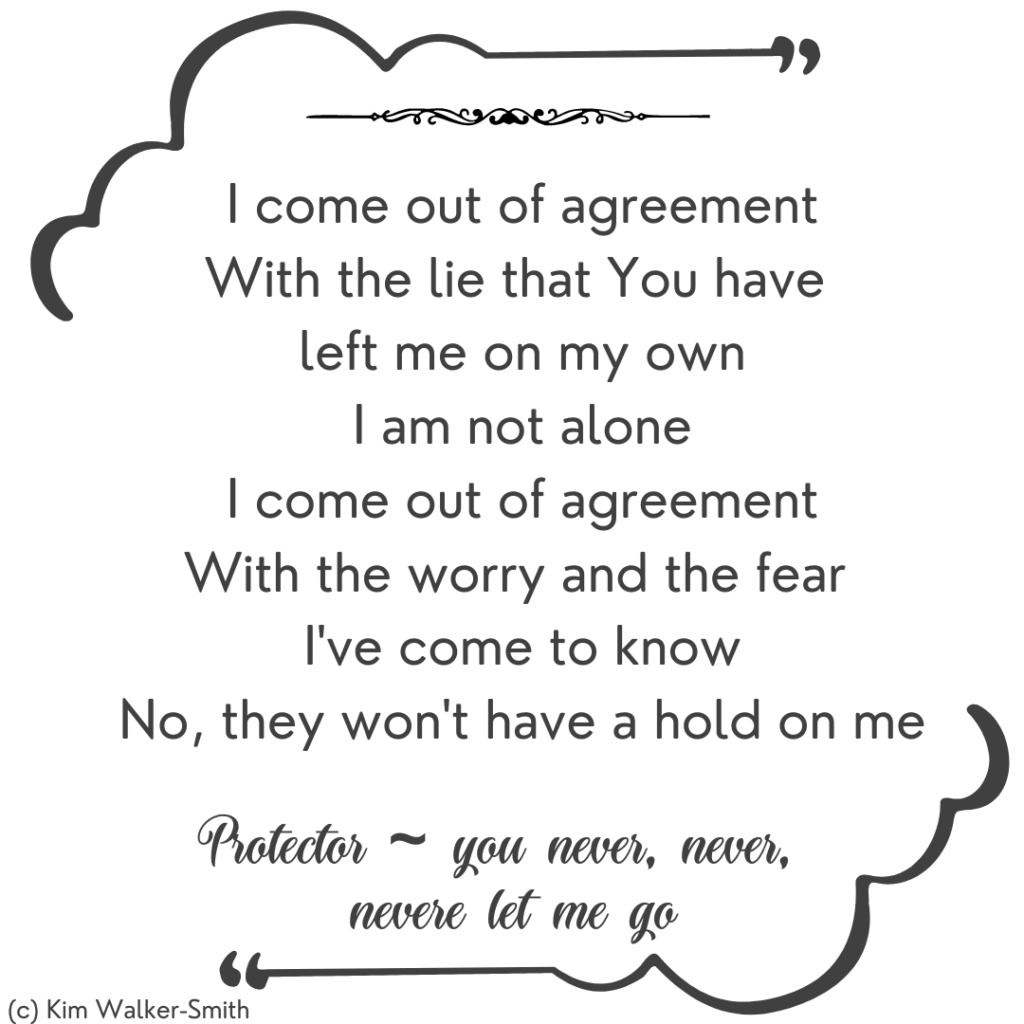 Our thoughts are so powerful:
When we transform our thoughts, we transform our reality into God's reality. – Mandy Woodhouse
Mandy shared a story that one night they woke up every hour because the power had tripped. Eventually they discovered that the trip was being caused by an old fridge that every hour would begin a defrost cycle, but until they figured that out they had to go through the house unplugging things and seeing what was causing the trip.
If our thinking is not aligning with God's we can short circuit our lives and cause our whole system to trip and run below the optimum because we are walking in condemnation, guilt. We have to choose to unplug, come out of alignment with the thoughts of the enemy.
Sometimes the weak thinking has been there all along but a battle or a storm will expose it, and we realise that maybe our foundations aren't as sure as we thought and we have not built that part of our thinking on the rock of His Word but on sand.
God has given us everything in the spirit and by reading the Word, eg renewing our minds, even when we don't feel like anything is happening it is allowing our minds to catch up to the reality of everything He has already given us. The word metamorphoo in Greek which means transform is the root word for metamorphosis, that supernatural transformation that happens to turn a caterpillar into a butterfly. As our lives are transformed we go from crawling to flying.
There's a beautiful song by Kim Walker Smith that says, I come out of agreement with the lie that you have left me on my own, I am not alone. I come out of agreement with the worry and the fear I've come to know, they won't have a hold on me.
Just as we come out of agreement with the lies, we must then come into agreement with or plug into the truth.
The next line says, I come into agreement
With the truth that You are who You say You are
I can trust Your heart, I come into agree with what heaven has declared over my life, cause I know that you fight for me.
Speaking Scripture over ourselves and everything that we are in Christ, is coming into agreement with what heaven has declared over our lives.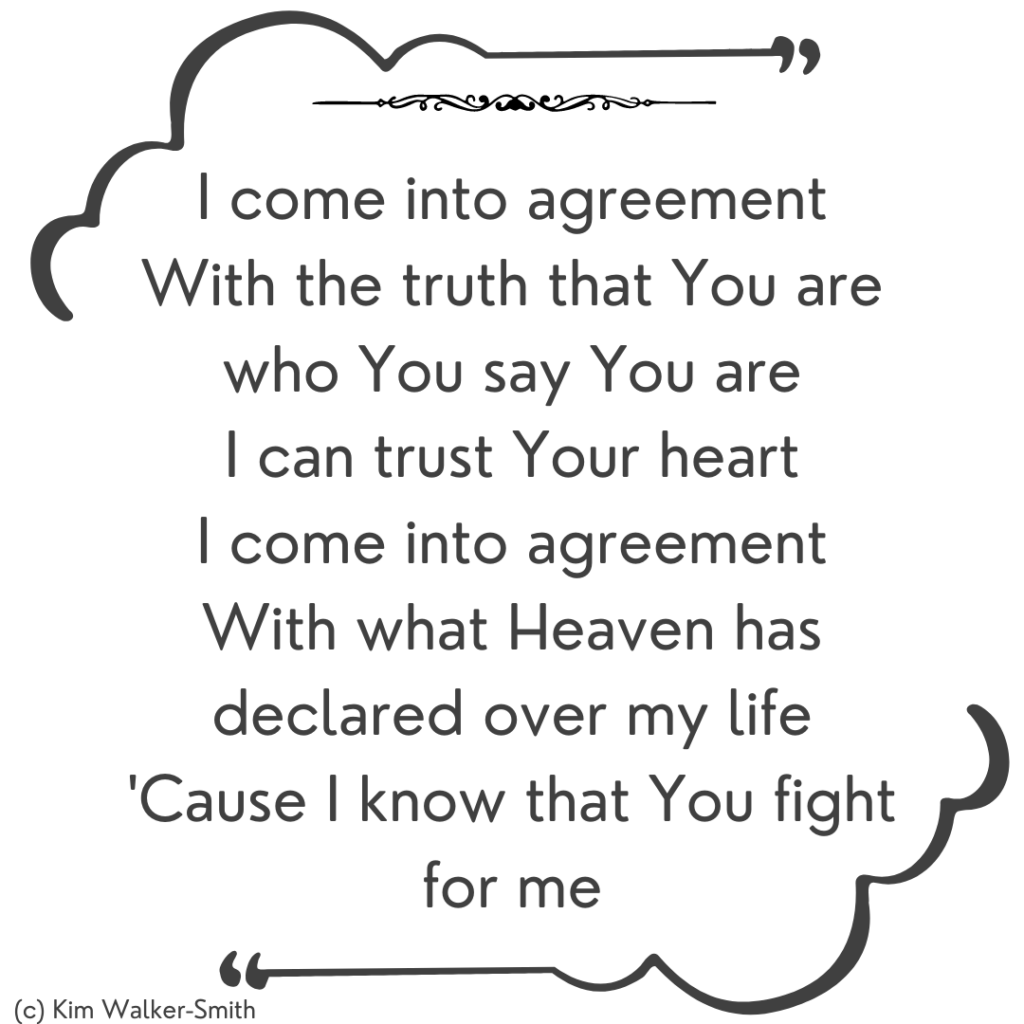 What does a chapter of our lives look like where we deeply meditate on and are transformed by the Scriptures. God said to me, what do I think of you, what thoughts do you need to build into a godly stronghold.
His divine power has given us everything we need for life and godliness through the knowledge of Him who called us by His own glory and excellence. 4Through these He has given us His precious and magnificent promises, so that through them you may become partakers of the divine nature, now that you have escaped the corruption in the world caused by evil desires. 1Peter 2:3-4
He that spared not His own Son, but delivered Him up for us all, how shall He not with Him also freely give us all things? Romans 8:32
For in Him dwells all the fullness of the Godhead [a]bodily; 10 and you are complete in Him, who is the head of all [b]principality and power. Col 2:9
Love has been perfected among us in this: that we may have boldness in the day of judgment; because as He is, so are we in this world. 1 John 4:17
And hath raised us up together, and made us sit together in heavenly places in Christ Jesus Eph 2:6
"Who has known the mind of the Lord
so as to instruct him?" But we have the mind of Christ. 1 Cor 2:16
For if, by the trespass of the one man, death reigned through that one man, how much more will those who receive God's abundant provision of grace and of the gift of righteousness reign in life through the one man, Jesus Christ! Rom 5:17
Joseph Prince has a profound saying, 'If we reign in life through Christ, than our addictions don't, our temptations don't.'
For He enjoys His faithful lovers, He adorns the humbled with His beauty, and loves to give them victory. Ps 149:4
I will rejoice in the simple Gospel, I will rejoice in You
Is a line from one of the United Pursuit songs and I remember a few years ago crying out to God that His Word needed to be simple, simple enough for a child to understand, and that I wanted to go back to simple.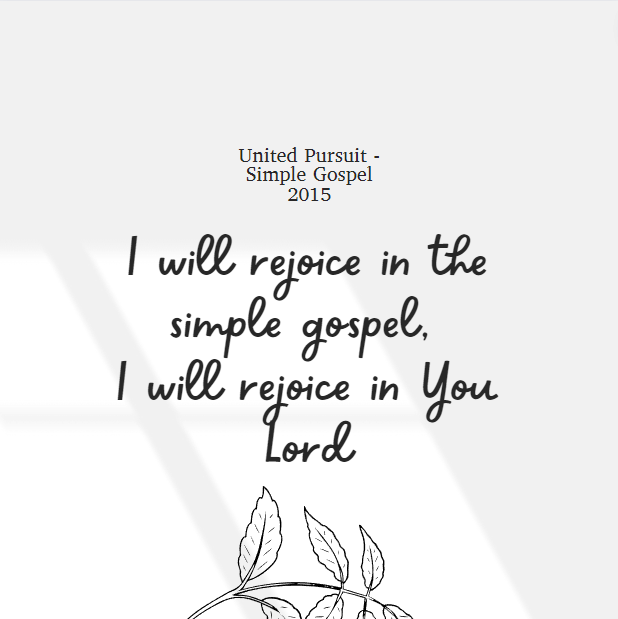 I'd been listening to a lot of 'Bible' teachers who made it quite complicated, unless you repented of the exact right thing in your past, you wouldn't get healed, and if there is obvious sexual sin, you're keeping idols in your home, yes even a Buddha or you are obviously not forgiving someone, then yes the enemy has grounds to your life, BUT you can't spend three years of your life digging through your past repenting of everything and anything in the desperate hope to get healed.
We have to build a stronghold in our lives, that God is a healer, that by Jesus stripes we were healed.
We cannot keep over complicating it.
Those teachings just don't match with other stories I had heard of how when families in a part of Africa were given a Bible, and a missionary had not come in telling them that miracles were just for the olden days, that they just took the Bible at its Word and miracles abounded as they prayed for people.
I heard another story of a young man who got saved in Brisbane and literally everyone he prayed for was getting miraculously healed until a well meaning elder took him aside and said, 'you know, not everyone always gets healed.'
And suddenly not everyone this young man prayed for got healed.
Our pure faith, like that of a child's gets tempered by the hurt and 'wisdom' of our church culture, but the first two examples show what can happen when we simply believe.
I love what Jennifer Toledo shares in her book Children and the Supernatural.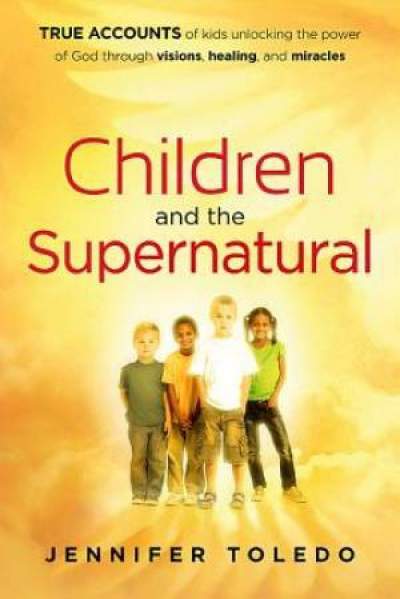 She went to Africa as a missionary and all her connections fell through as she arrived, and she was just a young single girl on a very remote mission field. She didn't know whether to go home or stay. God told her to teach the children, the undiluted Gospel, so she started teaching them to pray for each other and then took them into hospitals to pray for the sick.
She was quite discouraged as they left, thinking that no one had really seen much of a difference but one of the children said to her, 'don't worry, teacher, they will all recover and go home tomorrow.'
The next day they went back & the hospital was nearly completely empty.
Her book is full of stories like this.
I heard another story last week of a woman who asked a preacher to pray for her autistic daughter, as he was running to leave the meeting to catch his plane. He stopped very quickly and just prayed God, I release Shalom, the Spirit that breaks chaos into this girl's life.
When the mother went home she noticed that her daughter was beginning to improve and over the course of a year was completely healed, would no longer hide under the bed for 6 hours during a thunderstorm, merely walked to the door and said, "I used to be scared of those, I don't know why. It only lasts for a couple of minutes."
So simple.
How we think is probably the number one access point the enemy can have in our lives.
Are we believing what God says about us or are we overcomplicating what He says with erky, splerky, man made doctine?
Are we meditating on who we are in Christ?
Are we imagining how our lives will look in accordance with God's Word of healing and victory?
Are we expecting constant battles with the enemy in our lives, constant attack, that when we step out for God there will be backlash?
We said this to a pastor once, that after we stepped out in evangelism, we had had backlash and he said to us, 'why would you expect that?'
Why? Because we'd always been taught that.
Yet he was stepping out in considerably higher levels of evangelism than us and really had far less spiritual attack then us. His one sentence changed everything.
James 4:7 Submit to God resist the devil and he will flee from you.
One way of submitting to God other than not living in obvious sin is to choose to think about ourselves as He does, because then the devil realises he cannot infiltrate our thinking.