We compromise our identity when we don't focus on who God says we are. Sometimes Scriptures about who we are feel nice but in the moment of drowning in feelings we don't value them as having the power to actually shift our situation.
We don't see these Scriptures as alive and active, but in a moment when we see how valuable we are to God, that in itself can have the power to shift everything.
In the moment when we are drowning, or feel like it, we want something to instantly change, but sometimes we just need to begin rewiring our brains, rebuilding our foundation of Who We Are in Christ, because it's never been laid properly.
If there is a storm and the house doesn't weather the storm well, you've got to go rebuild the foundations, even if you think you've heard it your whole Christian life. Though others can support us, it's something we have to do ourselves.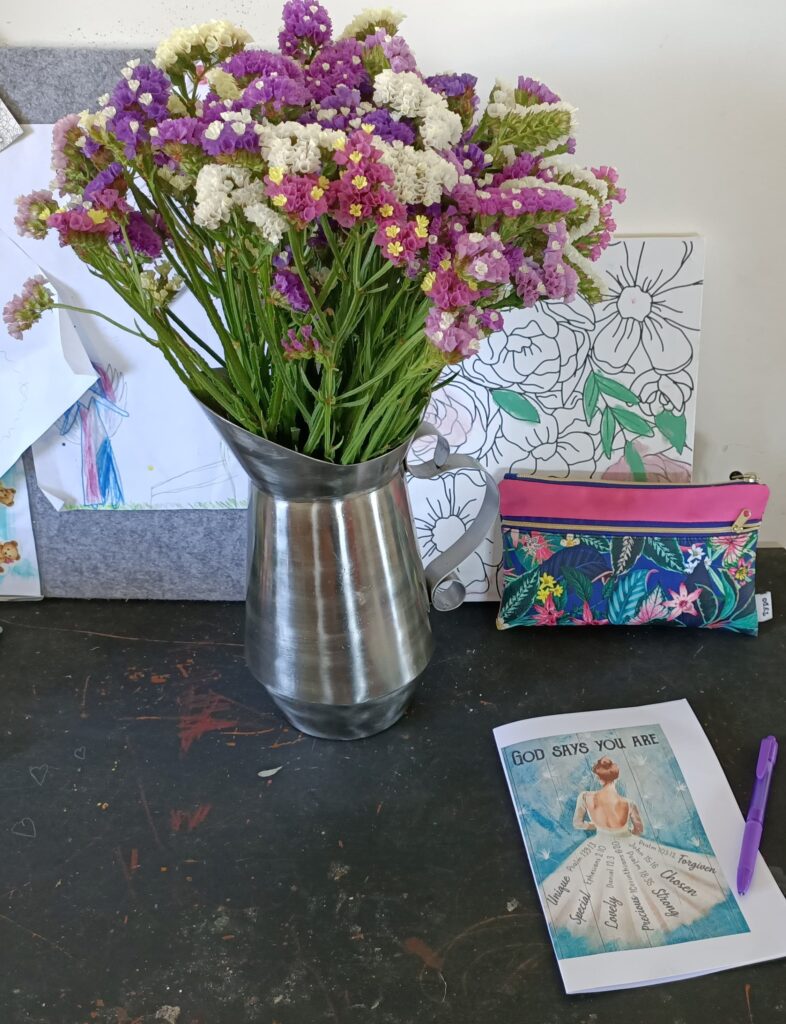 There is great power in Scripture Writing and speaking; it literally rewires our brains.
BUT,
I was also struck by a scene from The Troll Movie. It isn't something I was planning to buy, though my girls have been begging me to for ages. We bought some Wiggles DVDs at the op shop for Miss One & hiding behind one of the discs in the case was the Troll Movie. One of the scenes stuck with me powerfully.
Princess Poppy had been a fearless leader and tried tirelessly to rescue her friends, but eventually she's like 'everything I've done has made it worse and I've led us all into a trap,' and she turns grey. It's like she has inwardly died, and all the others around her start turning grey, but then Branch, who has been grey for a long time because he accidentally killed his grandma, starts singing to her about her true colours:
Your true colours are beautiful, so don't be afraid, to let them show . . . I see your true colours, shining through.
Now normally when someone says something about another person's true colours coming through it's not usually a positive comment, but he was calling out who she really was created to be, instead of the failure she saw herself as in that moment.
It was such a powerful picture of the prophetic. How we can literally sing someone back to life, even if we feel grey and drained ourselves, and in singing them back to life, we come back to life ourselves. God uses His words through us, through our unique way of saying them, to breathe life back into someone else, like a jumpstart.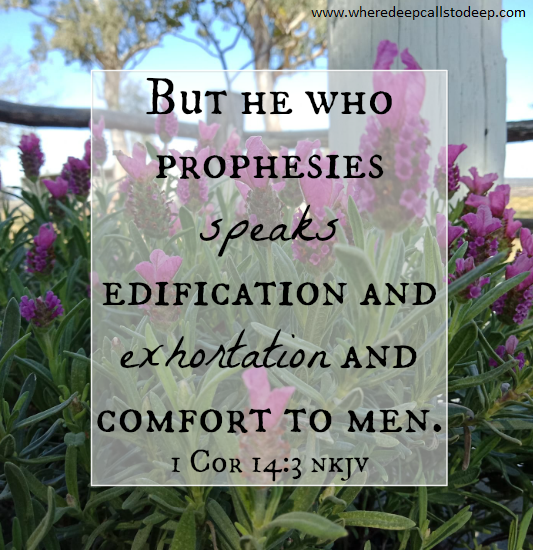 Suddenly in my mind, I saw a picture of a rainbow made out of French knitting, but surrounding each colour, was this dark grey of depression, but the true colours were still just as bright. As we continue to believe what God says about ourselves, the depression can't stay. It was such a powerful visual it made me want to drive to a shop, find some wool and start french knitting in all my 'spare time'.
In the early church, while they were rooted and grounded in God's Word through good teachers, they also were flowing in the prophetic in accordance with the Scripture; encourage one another daily.
So while it is so important to be speaking God's Word over our lives; and this quote by Lana Vawser is absolutely correct, there is also power in the encouragement and prophetic imput of others, providing they know how to do it in a life giving way, without being weird.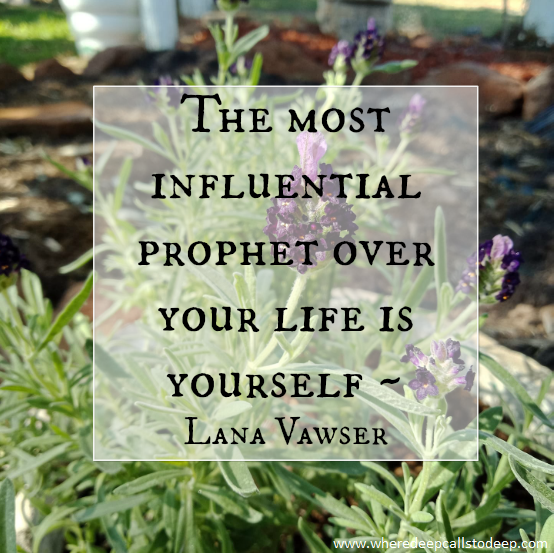 One of my most popular posts is: What is a Prophetic Word and how to Apply it to Your Life
AND What the Piglet Movie Taught Me About the Prophetic
Writing for the The Five Minute Friday word prompt this week which is compromise