"Now this is what you don't do," Dad joked, standing in the kitchen with the enormous watermelon just picked from the garden, mock demonstrating a drop kick.
Only somehow, the mock drop kick turned into the real thing and that big juicy watermelon splatted from one end of the kitchen to another, up the cabinets.
We three girls stared at him wide eyed while Mum shot him dagger eyes; and the phone rang.  He ran to answer it; a work call, and he said that he would be only to glad to come and fix the power, and shot out the door.
And we happily sat under the table munching watermelon while Mum got out the mop and bucket.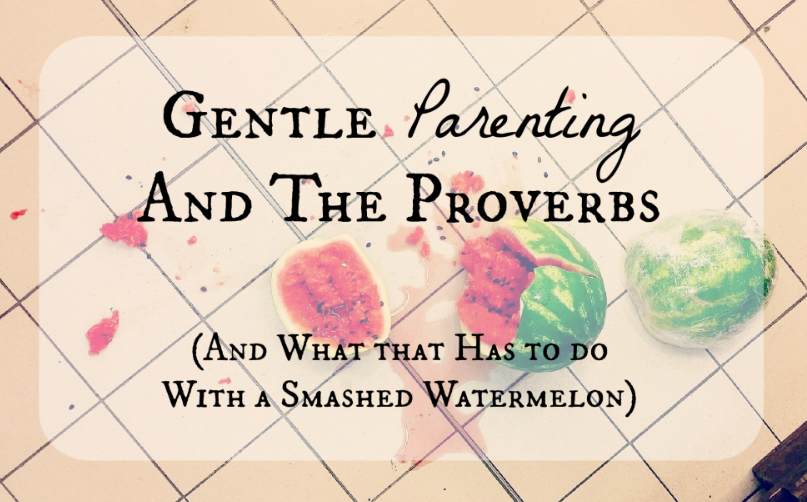 Needless to say none of us have ever tried to mock drop kick a water melon.  The 'this is what you don't do moment' was firmly implanted in our mind.
Proverbs is a book of the Bible crammed full of a parent saying, 'this is what you don't do' from his own watermelon kicking experiences.   Only Solomon's experiences were a lot more serious than a smashed watermelon.
He was gently instilling wisdom into the next generation; but only if they applied it.  Proverbs is an important tool for our own lives and for setting our children up for a good life.
We need to remember that the Word of God is living and active and reading through the Proverbs is a great way to instil wisdom into our children.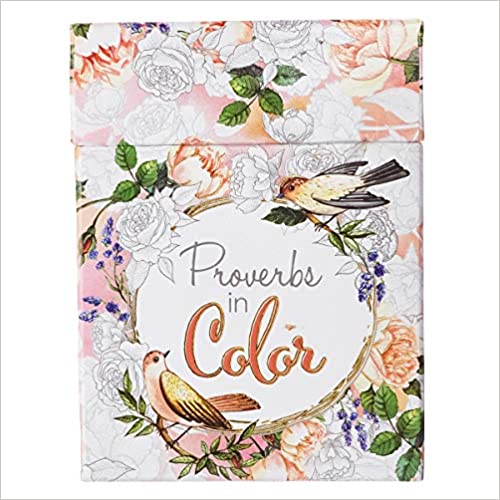 I love this Proverbs in Color, card coloring set, that I can sit down and do with my children and I have multiple of these cards placed around the house to remind me of God's wisdom. They also make great little 'gifts' to insert into a greeting card or paste on the front of one.
M is for Mama by Abbie Halberstadt is an incredible book on how to base our parenting around Scripture and use Scripture to win and mould the hearts of our children to create a pleasant home atmosphere, and she has a fantastic Instagram feed full of wonderful ideas, especially on studying Scripture to bring the fruit of gentleness into our homes.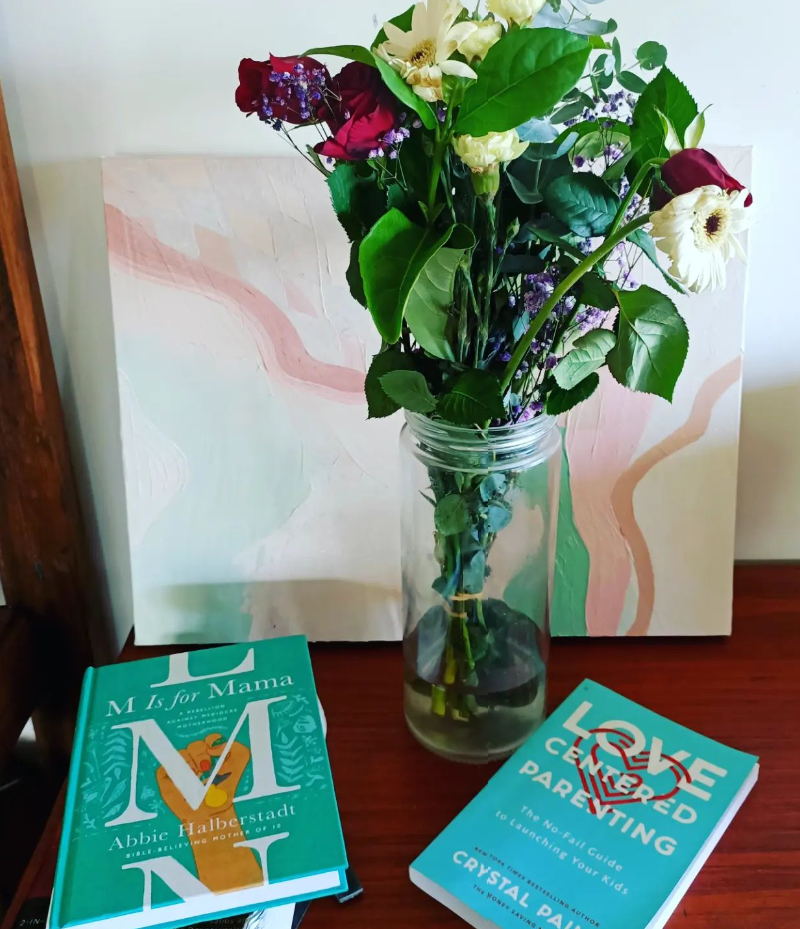 Actually both of these books M is for Mama and Love Centred Parenting  by Crystal Paine are about letting Scripture dwell in you richly so that it can flush out lies we believe about ourselves.  
Gentle Parenting has become a buzz phrase on the internet, but let's look into it more in depth
What is your definition of gentle parenting? If it's letting your children express every emotion and yelling at them in response or not giving them boundaries than that's not going to set them up for success.
Honestly some of the videos I've seen on the internet where the parent is trying to 'gentle parent' while their child is swearing at them are terrible.
If gentle parenting is giving ourselves the language and going to therapy together to learn how to communicate in ways that build each other up and allow open communication instead of both the parent and child shutting down, than I'm all for it, and that was a huge takeaway for me from Crystal Paines book above. Communication is a skill set that many of us haven't learned, and we can all grow in.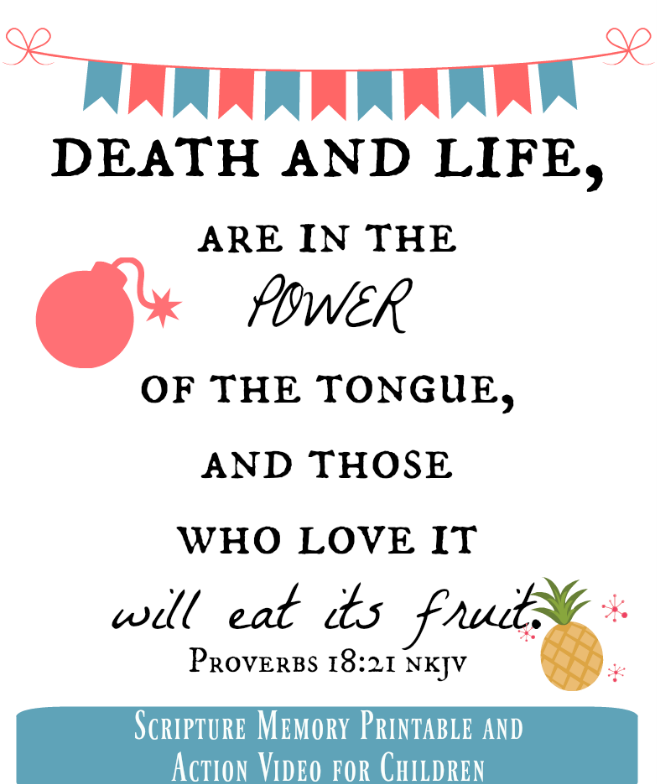 Many of the admonishments in Proverbs are on the power of the tongue. There are, in fact, 200 Scriptures just on this one topic in Proverbs alone, and we've been exploring a few of these in my Scripture Memory for Kids Video series, eg a Gentle Answer Turns Away Wrath & Pleasant Words Promote Instruction.
There's one Scripture that I really feel summarises this whole message of the importance of the tongue and it's one Mum had us memorise during homeschool, and my 4 year old and I have put some fun actions to it to help your remember it too!
Proverbs 18:21 New International Version (NIV)
The tongue has the power of life and death, and those who love it will eat its fruit.

Basically, what you keep saying is going to become your reality. If you keep saying, 'my kids are driving me crazy', they will. If you keep calling them 'little brats, rugrats, scallywags,' that's what they will become.
So if you have been saying that sorta stuff, come to God now in prayer and say, "God I confess and repent of using my mouth to speak about and over my children things that do not align with Your Word. I break the power of these words off their lives and I bless them to be filled with the fruit of the Holy Spirit."
You can also pray this if parents or other people have said things over your life that you feel are holding you back and are contrary to the word of God. "God I forgive, (name person) for the words they've spoken over me, and I break the power of those words over my life and speak . . . (ask God for a Scripture) that declares His truth in place of the lie.
God created the world with His Words and we are created in His image, which means our tongue has incredible power. Just this thought should have us really examining what comes out of our mouths, yet this is a concept that God compounds over and over throughout Scripture.
M is for Mama really focuses on the concept of having our children memorise Scripture alongside helpful routines, and brings motherhood back to being a God given gift.
It constantly challenges mediocre motherhood ideas and concepts, while giving practical ideas and Scriptural foundations for how we can do better.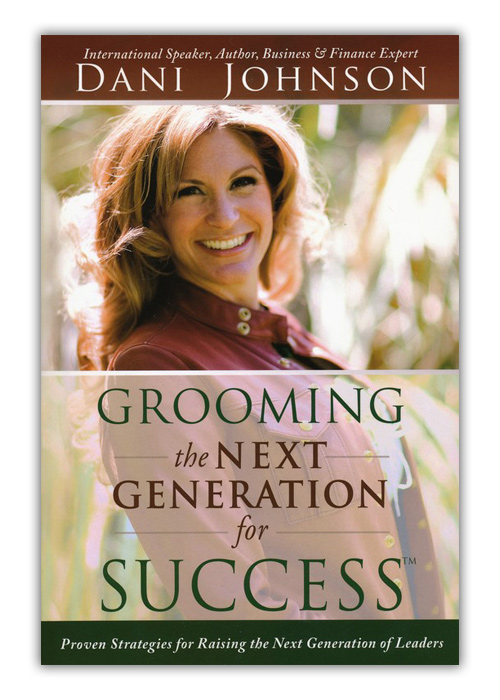 Another book I read a few years ago by author and speaker Dani Johnson, was called 'Grooming the Next Generation for Success', and I thought I'd share about it here because it gives some more practical scenarios and principles training our children Biblically.
Dani wasn't exactly raised in a stellar environment, she was abused, her parents were on drugs, and she got herself pregnant quite early on in life. She was also homeless and depressed, BUT using God's Word she was able to see her life turned around.
I haven't read a lot of parenting books, but this book immediately had my attention because she was dealing with spiritual roots instead of just giving rules and regulations and routines, all of which are great, but sometimes they don't deal with the real issues, and as an active prayer ministry gal for the past 10 years, I know that there are deeper roots in life.
God has given her incredible revelation in this book on training children and the attitudes of their heart for success and greatness, and one of the main principles she talks about it what we are speaking over our children.
One of the things she started doing even with her 1 year old was when they were throwing themselves on the floor or even had hurt themselves and were dramatizing the situation, she would look them in the eyes and say 'self control'. In this way she was speaking over them, not that they were dramatic, pathetic, sooky or any of those other things that we can sometimes say to our children, but that they were to be self controlled.
I've been trying this with my toddler and it's actually starting to work. Somehow even without explaining what that means to my toddleratious toddler, she knows and quiets down a lot quicker. It's also speaking over her a fruit of the spirit, and because it's God Word, it will not return void.
Another thing we're big on around here, that she also covered was what are you watching on tv? What are the underlying messages in the cartoons your kids are watching? This was a big one for us as kids, our tv time was strictly supervised and any shows with the occult, sexual scenes or even bad attitudes were out of the picture.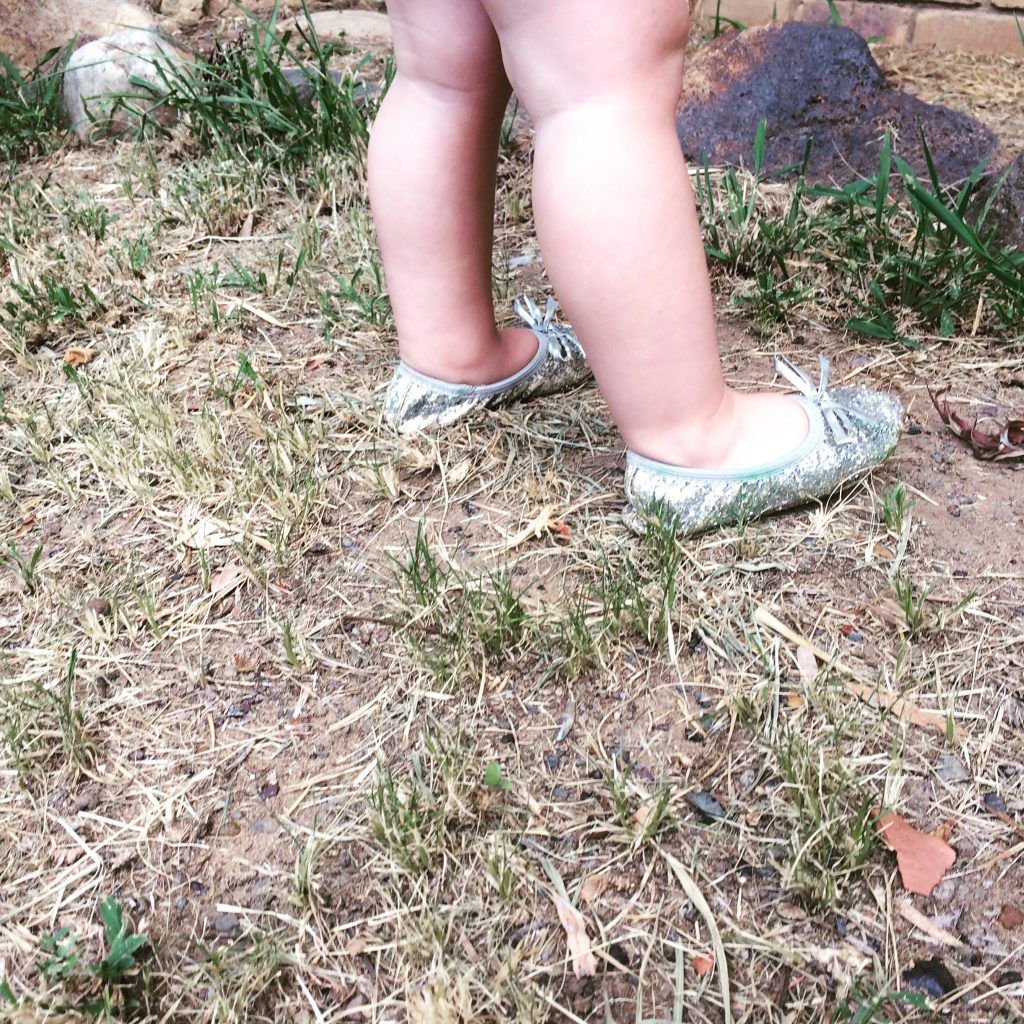 She also emphasises teaching children the Word and that if they want something, to ask God for it and expect Him to provide it.  It doesn't matter whether you are a millionaire (like Dani is) or not, she wanted her kids to learn that God provides your needs and gives you the ability to create wealth.
Dani also talks about training our children to not just have fun with their friends, but to have radical fun in God, changing lives, going on missions, and loving on people.  She talks about how as parents we need to really be allowing them to be seeking God and encouraging radical visions and life changing goals, which are not always comfortable for us.
I'd definitely encourage you to check out this book, but also to have a look at another of Dani's full length books for adults, 'First Steps to Wealth', which is a free download on her wesbite!  It's also packed full of Biblical principles to renew your thinking and align your mouth with what God has to say about you.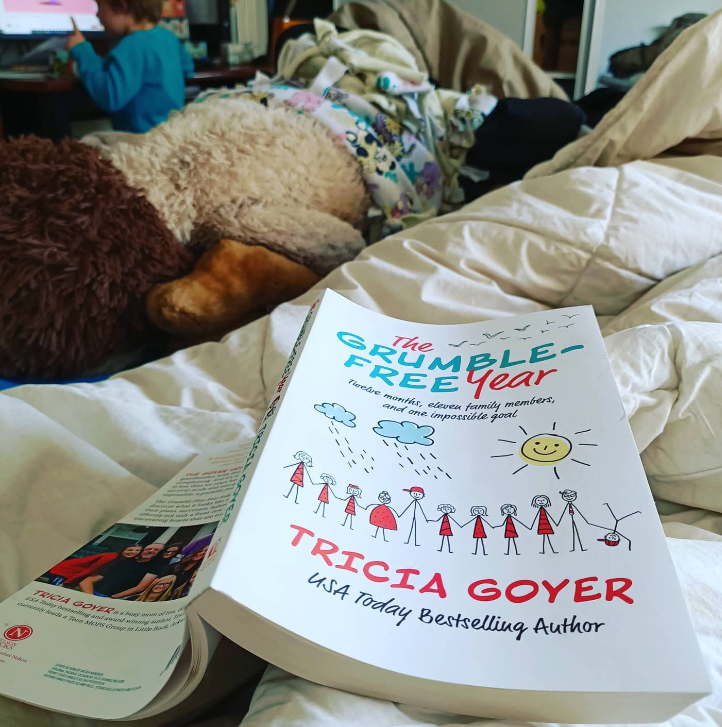 Another wonderful parenting book is by Tricia Goyer, who along with raising her own children felt called, alongside her husband to foster and adopt and homeschool extra teens. 
This book is about getting to the hearts of our children and ourselves and why we are grumbling. It talks about our different styles of grumbling, whining, eye rolling, huffing and puffing, and how to heal our hearts. It's full of real life stories and a journey of a homeschooling family of 11 including a Grandma wheelchair bound and with dementia learning to love and look deeper into each other's hearts. If you haven't read anything by @triciagoyer or if you're stuck in her beautiful fiction genre, give one of her non fiction books a try too. Tricia was a teen mom, who advocates for adoption over abortion and walks it out. Just as they got to the empty nester stage, her and her husband felt called to adopt older children and begin loving on them. Very inspiring, real life look on choosing an #attitudeofgratitude
Her books A Grumble Free Year and Calming Angry Kids are wonderful resources in teaching children Scripture and self control, when their actions are particularly angry.  
These are my top modern Biblical parenting picks, and I would love to hear yours.