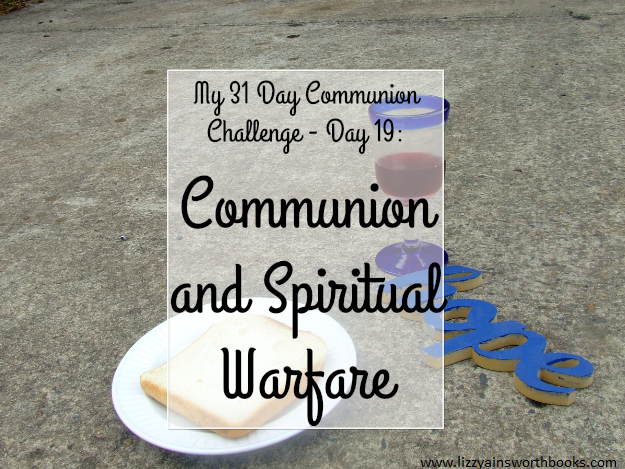 Ephesians 6:12
For our struggle is not against flesh and blood, but against the rulers, against the authorities, against the powers of this dark world and against the spiritual forces of evil in the heavenly realms.
In other words, we are actually a personal enemy of Satan.  His purpose is to steal, kill and destroy, and if there was a burglar in your street with that intent, you would want good bars on your windows, a security system and a big dog.
So in the spirit, what has God given us to fight with?
Stand therefore, having girded your waist with truth, having put on the breastplate of righteousness, 15 and having shod your feet with the preparation of the gospel of peace; 16 above all, taking the shield of faith with which you will be able to quench all the fiery darts of the wicked one. 17 And take the helmet of salvation, and the sword of the Spirit, which is the word of God; 18 praying always with all prayer and supplication in the Spirit, being watchful to this end with all perseverance and supplication for all the saints— 19 and for me, that utterance may be given to me, that I may open my mouth boldly to make known the mystery of the gospel, 20 for which I am an ambassador in chains; that in it I may speak boldly, as I ought to speak.
God's given us His Truth, which we need to speak out, He's given us righteousness, knowing that God sees us spotless and pure, and when we really grasp this we are a dangerous force to be reckoned with, He's given us faith to believe in Him, and the Sword of the Spirit which is declarations of His Word.   This is a mighty and powerful weapon and when Jesus was fighting against Satan in the desert during his 40 day fast, which is of itself a weapon, He used the Word of God, though Satan was using it too, Jesus understood it better.
Jesus kept declaring It is Written.  And that's what we need to do too when trials come, but there is another weapon we have been given and that is taking communion because . . .
"whenever you eat this bread and drink this cup, you proclaim the Lord's death until he comes." 1 Corinthians 11:26
Christ's death spelt Victory for us and Defeat for the enemy so when we are taking it this is a powerful declaration over your life and your home. The bloodline is a powerful thing.  Remember it kept away the angel of death from the Egyptians?   Communion and declaring Jesus blood over your life is our version of painting the doorposts.  If your family seems to be going through trials, as at some stage every family does, would you sit down together and take communion?  It may feel strange and awkward but as you do, something more powerful than just eating bread and drinking juice is happening.  You are proclaiming victory over your family, and though things may not shift immediately, as you are faithful to do what God has commanded us to do and remember Jesus sacrifice, He will be faithful to you.
If people in your home are struggling with nightmares, or a haunted home, ask God what source they are coming from and be prepared that perhaps He will direct you to dispose of something.  Then plead the blood over your home.
If you are struggling through a trial today may I suggest www.lanavawser.com as a resource for accurate strategy download for break through.