Today I'm interviewing Julie Klassen,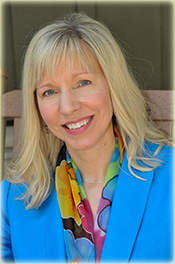 a historical romance writer who has taken the literary world by storm with her thick novels set in a similar time period to Jane Austen.  Her books are well researched and gripping as they should be for a woman who worked in the editing industry for 16 years before being published herself.
My personal favourite is her work 'Lady of Milkweed Manor', a finalist for the Christy Award.  The storyline follows a young woman who has been taken advantage of by a mysterious man.  This young woman finds herself pregnant and must stay in a mother's home for unwed mothers where she finds a stranger from her past and discovers how the lower class live.  When her time finally comes to give birth she has to make some hard decisions, and not just about adoption.  This book follows her story with unexpected twists and turns for many years beyond the birth.   It was one of those books that I sat up late reading after putting the toddler to bed and hiding in another room where my husband wouldn't see the light so he could sleep.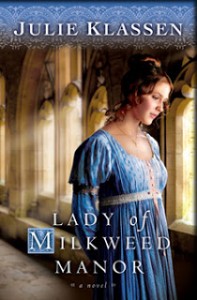 As a fiction editor, what was the most important thing that you learned about how to write your books, and the most common mistake that authors make?
Some of the most common mistakes I saw were:
1: The story not really beginning or becoming gripping for several chapters.
2. Not giving readers a "hook" or a compelling reason to want to keep reading.
3. Writers trying to tackle too many issues in fiction, and their story taking a backseat to their message.
What is the method you use for your historical research, as your knowledge of the time period in which you write is brilliant, and I especially loved the detail in Lady of Milkweed Manor?
I do research in several ways: I find books about the area where I'm setting a new novel, as well as about professions or traditions of the time period.  I watch BBC period dramas, look at old maps, old newspapers or journals, Regency-era web sites, etc. I am a member of the Jane Austen Society of North America and take classes on various historical topics, and do research in England whenever I can. I hope this gives you a general idea!
3. How do you structure your day to fit the most writing in, and what do you do when Writers' Block strikes?
My typical day begins with coffee, checking email and social media, and then working on whatever is on the schedule for the day (writing, editing, interviews, research) until my sons come home from school. Then I spend a little time with them and since they're teenagers, I feed them. A lot. I try to walk outside or on the treadmill every day. I get a lot of ideas when I'm walking (or driving). Motion seems to keep writers' block at bay. And when I'm really determined to meet my daily writing goals, I unplug the modem to avoid spending too much time online.
How do you plan out your books, or do you just write and see where the story takes you?
When I first started writing, I did not plan out the entire book ahead of time. But now I spend more time planning the books up front to help meet my deadlines and work more efficiently. I brainstorm the plot and write a few-page synopsis. So I know how the book is going to begin and how it's going to end, and some of the major plot points, but not necessarily every step along the way. I'm almost always surprised by something that happens in each book, and that's a lot of fun.
You used to work in advertising, what is the most useful thing you learned in that time that helps you now?
Interesting question! When I worked in advertising, I wrote a lot of promotional copy (along with other tasks). As authors we are asked to promote our books, so I'm sure that advertising experience comes in handy when I'm writing newsletters, back-cover copy, blogs, and social media posts in—hopefully–an engaging way.
You can connect with Julie at her website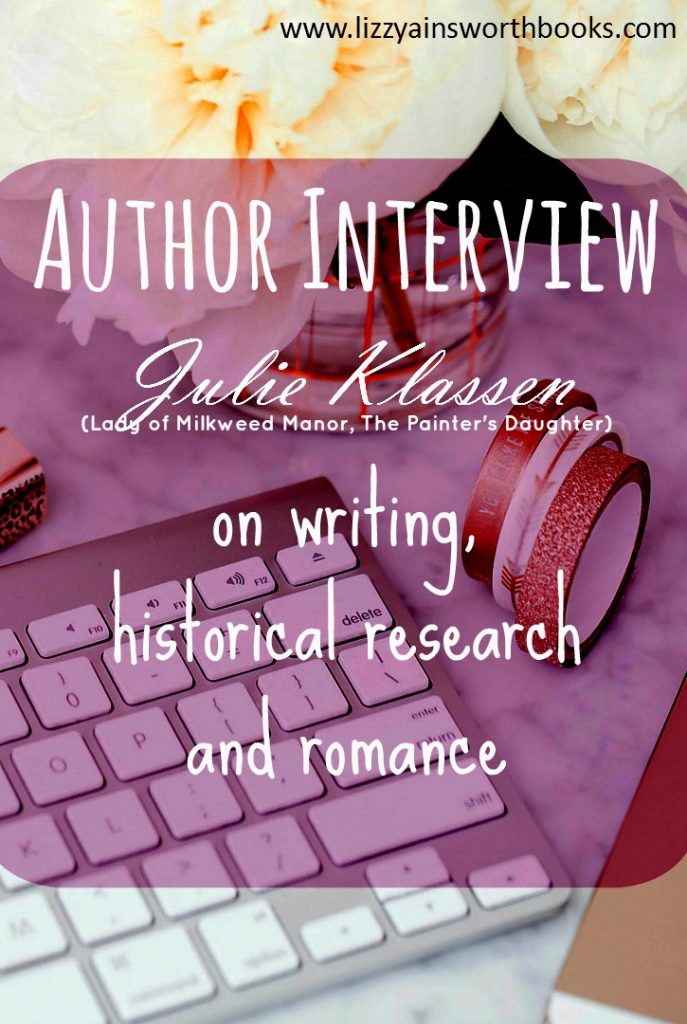 Thank you, Lizzy! I appreciate your interest in my books!
Take care,
Julie