I will rejoice in the simple Gospel, I will rejoice in You
Is a line from one of the United Pursuit songs and I remember a few years ago crying out to God that His Word needed to be simple, simple enough for a child to understand, and that I wanted to go back to simple.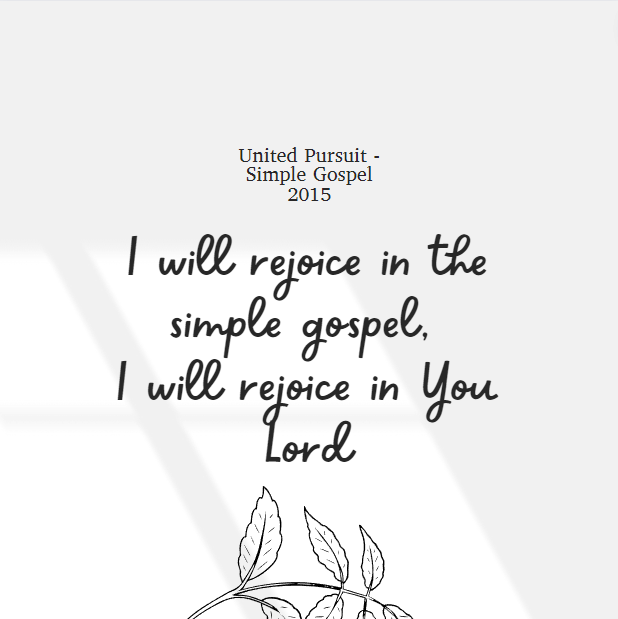 I'd been listening to a lot of 'Bible' teachers who made it quite complicated, unless you repented of the exact right thing in your past, you wouldn't get healed; and now I'm inclined to think that isn't even Biblical which is why you've got to be doing your own Bible Study alongside listening to teachers, because teaching is a gift, and we do need it but we also need to study to show ourselves approved.
That teaching just didn't  match with other stories I had heard of how when families in a part of Africa were given a Bible, and a missionary had not come in telling them that miracles were just for the olden days, that they just took the Bible at its Word and miracles abounded as they prayed for people.
I heard another story of a young man who got saved in Brisbane and literally everyone he prayed for was getting miraculously healed until a well meaning elder took him aside and said, 'you know, not everyone always gets healed.'
And suddenly not everyone this young man prayed for got healed.
Our pure faith, like that of a child's gets tempered by the hurt and 'wisdom' of our church culture, but the first two examples show what can happen when we simply believe.
I love what Jennifer Toledo shares in her book Children and the Supernatural.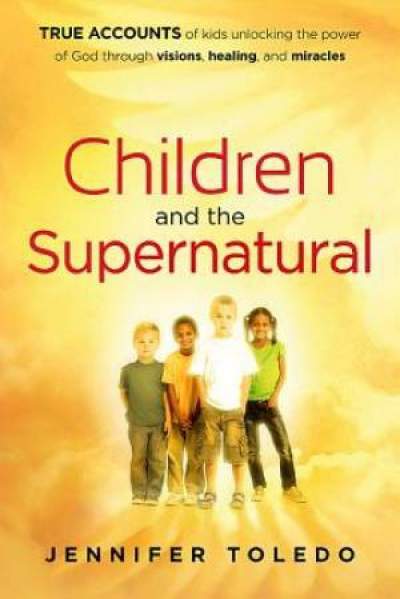 She went to Africa as a missionary and all her connections fell through as she arrived, and she was just a young single girl on a very remote mission field. She didn't know whether to go home or stay. God told her to teach the children, the undiluted Gospel, so she started teaching them to pray for each other and then took them into hospitals to pray for the sick.
She was quite discouraged as they left, thinking that no one had really seen much of a difference but one of the children said to her, 'don't worry, teacher, they will all recover and go home tomorrow.'
The next day they went back & the hospital was nearly completely empty.
Her book is full of stories like this.
I heard another story last week of a woman who asked a preacher to pray for her autistic daughter, as he was running to leave the meeting to catch his plane. He stopped very quickly and just prayed God, I release Shalom, the Spirit that breaks chaos into this girl's life.
When the mother went home she noticed that her daughter was beginning to improve and over the course of a year was completely healed, would no longer hide under the bed for 6 hours during a thunderstorm, merely walked to the door and said, "I used to be scared of those, I don't know why. It only lasts for a couple of minutes."
So simple.
The testimony of the Lord is sure, making wise the simple. Psalm 19:7
Linking up with Five Minute Friday for the writing prompt: Simple